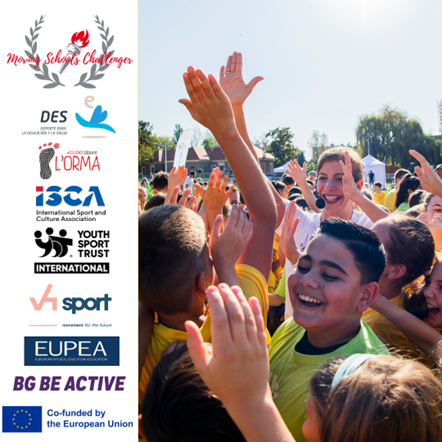 In the first month alone schools collectively logged 158,296 healthy kilometres. That's equivalent to 100 times the distance from Rome to Copenhagen!
For more information on the programme please visit https://www.movingschools.eu
The Moving Schools Challenger project is supported by the EU Erasmus+ programme and the partners are Desporte para la Educación y la Salud (lead coordinator), Youth Sport Trust International (UK), L'orma (Italy), V4Sport (Poland), ISCA (Denmark), University of Madrid (Spain), EUPEA (Luxemburg) and BG Be Active (Bulgaria).