These partners were:
Youth Sport Trust International (United Kingdom)
The project focused on four key areas which involved all partners:
Training for practitioners
Workshop delivery to target audience of young people
A toolkit for practitioners
Dissemination and communication
Youth Sport Trust International led the development of the toolkit for practitioners. It provides practical advice and guidance about how to involve children and young people from different cultural backgrounds in fun sporting activities in order to:
Improve social interaction
Encourage mutual understanding
Develop valuable life skills
Promote positive values
Build and strengthen community cohesion.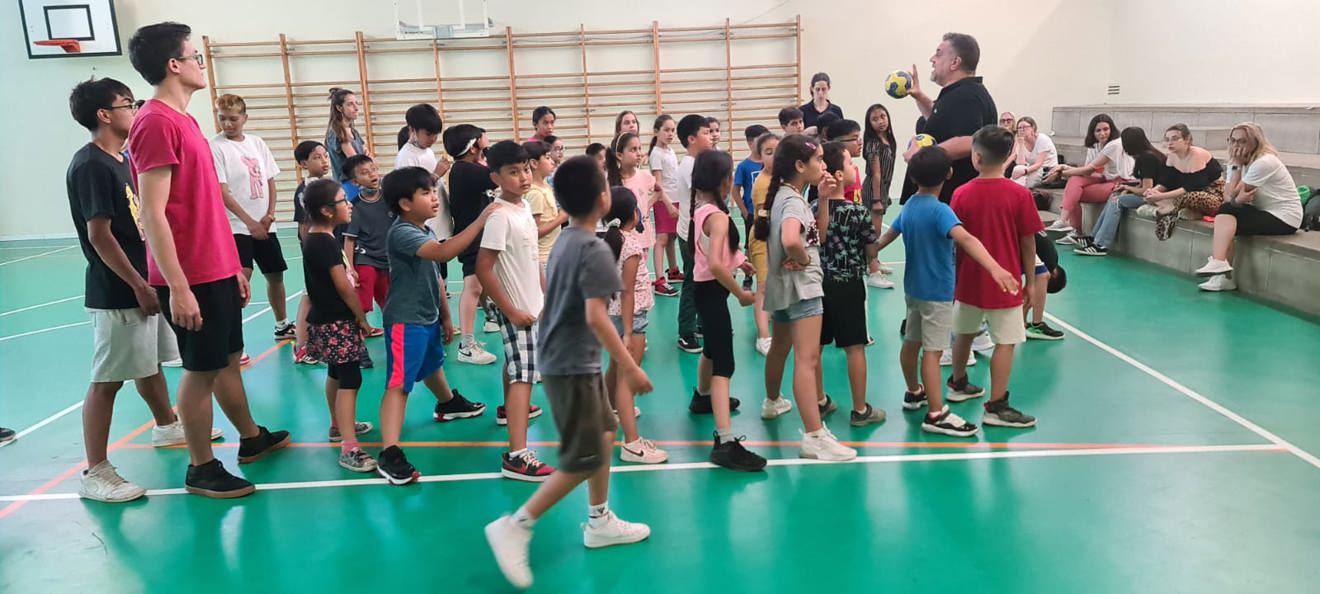 Partners met four times during the course of the project:
Meeting 1 on 16 February 2021 - due to Covid-19 the project began with an online meeting hosted by Co-ordinator L'ORMA, to discuss the aims, the respective roles of each partner and how we will work together.
Meeting 2 on 5 – 6 November 2021 – partners meet in Athens to focus on the contents of the training programme to be delivered to practitioners, youth workers and teachers in our respective countries
Meeting 3 on 13 June 2022 – partners meet in Barcelona to update on their pilot workshops and to plan content for the toolkit. Positive feedback from the local workshops in the different partner countries included:
Spain
'Participants in Barcelona discovered different points of view and ways to solve issues about interculturality.'
Cyprus
'Sport games are great tools to be used for social inclusion inside every community – they promote team spirit, unity, friendship and positive attitudes.'
Greece
'The course succeeded in developing a common understanding and awareness about the active and fundamental participation of teachers and coaches in the use of sport as an essential tool in intercultural challenges.'
Italy
'We had the opportunity to put into practice activities that were useful and functional for the project's objectives.'
UK
'Bringing males and females together helped to challenge mindsets and helped the female students feel a greater sense of social inclusion and integration with their male counterparts.'
Meeting 4 on 8 December 2022 – final project meeting Milan for partners to report on training sessions with target groups of children, sign off on content for the toolkit and prepare for report to the European Commission.