Introduction
Welcome to your newsletter for May. We hope that your Boys Move projects are coming to life and that you are starting to see the benefit for all the hard work you have put in with the CPD and engagement of your target group. This project will be the focus for the Lead School networking event on Wednesday 15 June, so make sure you have protected that time for a virtual session at 3.30pm. Keep feeding back on all things physical and mental health, and please see below some great content in our @well_schools community.
ACTIONS
Boys Move CPD
Please make sure you stay connected with the project plans you have developed and share back in the Teams channel. We have some great snapshots of practice but would like more detail on why you have worked with these young people, what you did to make the project happen, and what impact you are seeing.
It is also vital that we capture best practice and what has changed for you as a professional. The follow-up questionnaire to the one you completed back in October 2021 is here, and it is vital we get your feedback on this as part of our overall evaluation: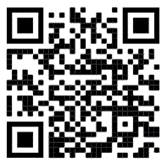 Active in Mind CPD
Thank you to all the schools that have completed delivery/training, please can we ask for the below actions to be completed, as we may need some reporting back from you.
Every school should have now scheduled or delivered your training. Please let us know and complete the below actions/surveys. Survey numbers are low, so please make sure you have completed your schools. If you are unsure please get in touch.
Confirm with Anesia ([email protected]) the date/s of your AiM CPD delivery for your five partner schools. Payments CANNOT be made without this information.
Ensure your five (or more) schools complete the pre and post training surveys:
As a lead school, whoever attended the training with Rachael Makenzie or watched the briefing will need to complete the below survey:
If you have any general feedback on any of the AiM CPD content or how we could improve the resources and delivery in future, please get in touch.
UPDATES
Well Schools
For those colleagues and schools looking at how to develop a whole school approach to health and wellbeing across your school or Trust, we have some helpful resources and case studies in our community, including a Steps to Success guide to get you started, branding packs, and a whole host of case studies and good practice from like-minded schools.
Make sure you have joined the community and follow us on Twitter (@well_schools), where we share more free content to support you on your journey.
Don't forget: our Well Schools film is now available to watch.