Introduction
Welcome to your April newsletter for Lead Health and Wellbeing Schools. We hope you had a restful Easter and managed to re-charge the batteries. This month's edition is all about wrapping up the work we have done to date and getting ready for the Lead School Virtual Networking event on Wednesday 15 June. Please make sure you have that date in your diaries, as we will be doing both national and themed sessions looking forwards with our new strategy.
ACTIONS
Boys Move CPD
We have now conducted all six sessions for four groups. Thank you to those who managed to make the final sessions where colleagues have presented back their projects. We please ask that you follow these final steps as we look to report back to Sport England.
Would you mind sharing your project outlines in the Boys Move Teams chat using this template? Please change the file name to your school's name (e.g. Boys Move - Beccles).
It will take just 10 minutes of your time to complete the template and share with others what you are doing/planning to do, and to get feedback from the group if you wish. We also ask that you complete the practitioner survey which is vitally important for how we take this work forwards (also approximately 10 minutes to complete).
The QR Code is here: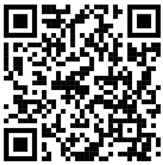 Active in Mind CPD
Thank you to all the schools that have completed delivery/training; please can we ask for the below actions to be completed, as we may need some reporting back from you.
If you haven't been able to schedule your training yet, please let us know and complete the below actions/surveys.
Confirm with Anesia ([email protected]) the date/s of your AiM CPD delivery for your five partner schools by Wednesday 11 May – this, along with termly reporting, triggers payments.
Ensure your five (or more) schools complete the pre and post training surveys:
As a lead school, whoever attended the training with Rachael Makenzie or watched the briefing will need to complete the below survey:
A small number of you have yet to deliver to your AiM CPD to your partner schools. As a reminder, you can see the top tips below and download the recording of the CPD run through. You can also access the updated slide deck to use when training your partner schools.
Top Tips:
Take the time to digest the content before delivery, and simplify/change any language you are not comfortable with. We are not asking you to be experts.
Use existing sessions/conferences/INSET or virtual opportunities to engage and deliver to your five schools.
Send a link to the Active in Mind webpage ahead of delivery so colleagues can digest beforehand.
Consider working with a colleague to split the delivery between you.
Create opportunities for break out discussions to check for understanding before moving on.
Resources to leave with the schools after the training can be found within the Targeted Resources – for nurture groups section.
UPDATES
National Lead School Networking Event
We will be having our annual, virtual Lead School Networking event on Wednesday 15 June. More details will follow on how to register, but can you all try and make this date as we wrap up the two pieces of work we have been working on; Boys Move CPD and Active in Mind CPD. We will be running sessions around lunchtime and then into the afternoon. These sessions will be interactive workshops and networking on the following:
What are the positive change stories we can take from the programmes?
What does school-led practice look like and do these approaches support this?
Next steps for Boys Move and Active in Mind in relation to our new System Partner role and new Strategy?
We look forward to seeing you all on the day.