Featured News
Charity welcomes Government announcement for critical school sport funding
Today the Government has announced over £600 million of ringfenced funding to support primary school physical activity and sport, alongside an additional £22 million of funding for the nationwide network of 450 School Games Organisers.
Find Out More

Youth Sport Trust and Wonder Woman 1984 charity partnership kicks off with free resources for families
Partnership with children's charity the Youth Sport Trust will see the creation of free Wonder Woman-inspired resources for children, families and schools.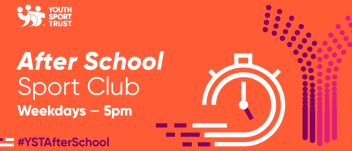 Children get active in lockdown with online sports club
Almost 14,000 children & young people tune in for their sports club.
Ofsted highlights the importance of PE and school sport
Chief Inspector of schools launches annual report by affirming the essential role PE and sport have to play in schools.
Teaching heroes praised in charity's Christmas appeal
The Youth Sport Trust is aiming to raise £25,000 to support teachers' wellbeing this week.
Government's Spending Review 2020: summary
The Chancellor announced additional funding for schools and for sport.
Outdoor grassroots sport given green light to resume
Charity welcomes reports that outdoor grassroots sport will be allowed to resume from 2 December.
Youth Sport Trust pays tribute to Lisa Burgoyne
It is with great sadness that we at Youth Sport Trust share the news of the death of one of our family, Lisa Burgoyne.
Help us support frontline school staff in the Big Give's Christmas Challenge
By investing in our teachers now, our children will reap the benefits for years to come.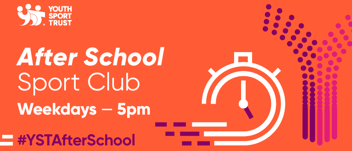 Charity launches online After School Sport Club to fill void created by lockdown
Children across the UK are being encouraged to 'stay active and keep up their after-school sport' by former sports stars and children's charity the Youth Sport Trust.
Government guidance on extra-curricular sport during lockdown – 10 November update
Joint statement from Youth Sport Trust, Sport & Recreation Alliance, ukactive and Association for Physical Education.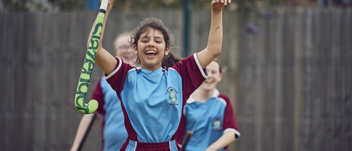 Youth Sport Trust welcomes continuation of PE and school sport during lockdown
The Youth Sport Trust has today welcomed clarification from Culture Secretary Oliver Dowden that extra-curricular sport can continue during the national lockdown in England.
Government urged to clarify lockdown school sport guidance
The Youth Sport Trust says schools should be encouraged and supported to provide after-school sport and warns new guidelines risk causing confusion.