Featured News
The benefits of sport participation and physical activity in schools
This powerful new research shows the importance of young people taking part in sport and physical activity at school, and crucially continuing to take part throughout exam season.
Find Out More

Students in Prescot told to shoot for the stars by World Champion skater
A programme which aims to provide young people from disadvantaged backgrounds with the opportunity to develop valuable life and leadership skills is making waves in Prescot, Merseyside.
Boxes bursting with sport inspired toys donated to Charnwood children
Children in need in Charnwood will receive a Christmas treat this year to help them have fun and enjoy sport over the holidays, thanks to a partnership between Loughborough charity the Youth Sport Trust and the Charnwood Christmas Toy Appeal.
More than £25k raised for teaching heroes in charity's Christmas appeal 
The Youth Sport Trust thanks supporters for raising £25,451 including Gift Aid.
Youth Sport Trust and Wonder Woman 1984 charity partnership kicks off with free resources for families
Partnership with children's charity the Youth Sport Trust will see the creation of free Wonder Woman-inspired resources for children, families and schools.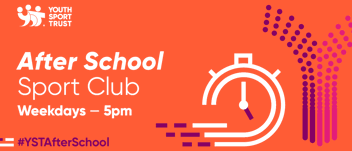 Children get active in lockdown with online sports club
Almost 14,000 children & young people tune in for their sports club.
Ofsted highlights the importance of PE and school sport
Chief Inspector of schools launches annual report by affirming the essential role PE and sport have to play in schools.
Teaching heroes praised in charity's Christmas appeal
The Youth Sport Trust is aiming to raise £25,000 to support teachers' wellbeing this week.
Government's Spending Review 2020: summary
The Chancellor announced additional funding for schools and for sport.
Outdoor grassroots sport given green light to resume
Charity welcomes reports that outdoor grassroots sport will be allowed to resume from 2 December.
Youth Sport Trust pays tribute to Lisa Burgoyne
It is with great sadness that we at Youth Sport Trust share the news of the death of one of our family, Lisa Burgoyne.
Help us support frontline school staff in the Big Give's Christmas Challenge
By investing in our teachers now, our children will reap the benefits for years to come.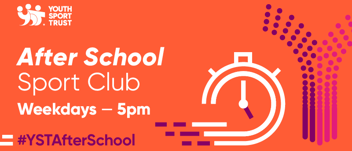 Charity launches online After School Sport Club to fill void created by lockdown
Children across the UK are being encouraged to 'stay active and keep up their after-school sport' by former sports stars and children's charity the Youth Sport Trust.