As parents start to trim back on spending for sports clubs amid a cost-of-living crisis, and at a time when less than half of young people are currently meeting the Chief Medical Officer's recommended daily activity level of 60 minutes, the Youth Sport Trust is launching a new social media competition which aims to inspire families to play together. 
During the 2022 tournament, the Youth Sport Trust will release three fun football-based video challenges via its social media channels for families to complete, starting on 21 November. 
The videos will test families football skills with challenges like nearest to the pin, 'keepy uppies' and dribbling accuracy. Young people's creativity is also being encouraged as the charity will share free downloadable design your own 'team, ball and kit' templates.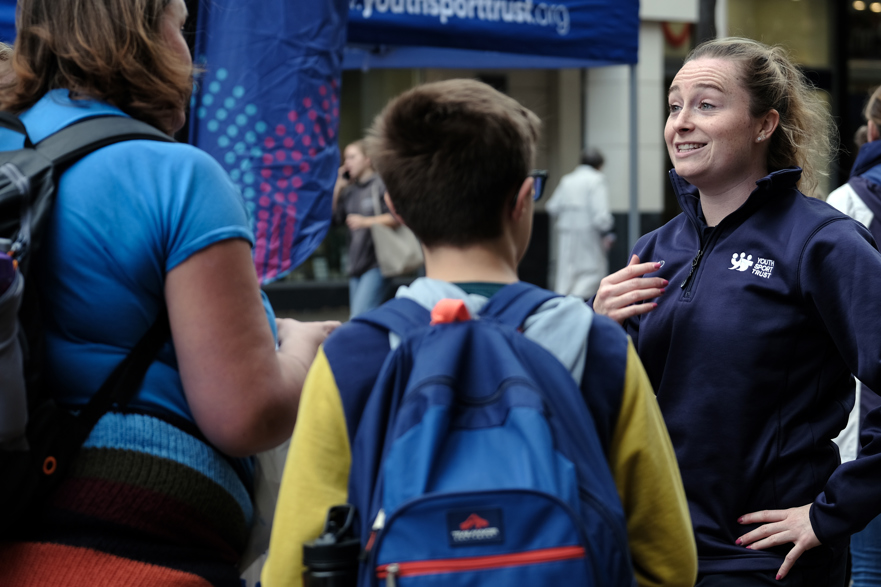 Chief Executive of the charity, Alison Oliver MBE, said:  
"We know this winter is going to be difficult as families try to balance their finances. We are already starting to see difficult decisions being made with parents and carers cutting back things like after-school clubs and sports. Through our #HalfTimeChallenge we want to help children to stay active and have fun through sporting challenges which can be done in the home. 
"Throughout the World Cup tournament this November, we will share three bite-sized challenges to entertain and engage the whole family. We hope through the power of social media families will see what others are doing and get competitive.  
"By getting involved we hope to showcase the simple and low-cost ways there are to stay active and also raise awareness of the Chief Medical Officer's daily recommended amount of 60 minutes of physical activity. At the Youth Sport Trust we know active families are happier, healthier, more resilient and children achieve more at school and in life." 
The #HalfTimeChallenge videos will be released on the below dates: 
The first on 21 November when the Home Countries play their first matches 
The second on 3 December when the knock-out stages begin 
The third on 13 December – the day of the semi-finals 
At each stage families can upload photos and videos of themselves participating in the challenges, using the hashtag #HalfTimeChallenge and tagging @YouthSportTrust for a chance to win one of three Adidas Al Rihla footballs. The official match ball of FIFA World Cup 2022 in Qatar. 
Nine-year-old Hava, who goes to Mellor Community Primary School in Leicester, is excited to take part. She said: "I love watching the football with my Dad and am excited for the World Cup. I play at school and am excited to give these challenges a go at home with my family and hone my skills." 
Akash, who is six and also attends Mellor Community Primary School, said: "I have never played football before, so I am looking forwards to using the challenges to develop my skills and have fun at home." 
Find out more and get ready to take part youthsporttrust.org/HalfTimeChallenge
Published on 7 November 2022