Featured News
Summer 2023 - Time for a Youth Takeover
This summer, the Youth Sport Trust is handing over the reins to young people across the UK, so they can tell us their thoughts on what needs to change so that every young person can find a place to belong in sport.
Find Out More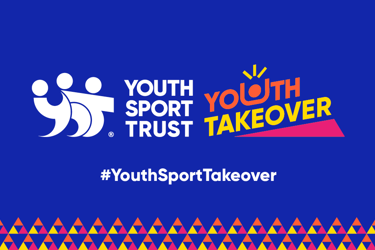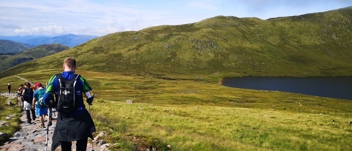 Blog
Climb every mountain! #TeamYST is sharing their epic adventure to complete the Three Peaks Challenge
A team of YST staff and supporters are lacing up to take on the Three Peaks Challenge in June climbing Ben Nevis, Scafell Pike and Snowden. Follow the progress of #TeamYST in our live blog as they prepare for the demanding challenge ahead, whilst fundraising to support the crucial work that the Youth Sport Trust does.
Blog
Youth Sport Trust guide to the Government's SEND Green Paper
Vicci Wells, Youth Sport Trust Head of Sport and SEND Inclusion, provides a round up on the release of the Government's SEND and AP Green Paper.
Blog
How we're tapping into the inspiration of the Winter Paralympics and giving children with SEND a voice in PE
Carina Taylor, Head of PE at Chadsgrove School, is one of 5,000 schools on the Inclusion 2024 programme. Here Carina blogs about how Chadsgrove is tapping into the inspiration of the Winter Paralympics and helping more young people with a disability to find a love for PE and sport, and develop key life skills.
Blog
How do we address boys' mental health and shape futures through sport?
Jimmy McGinn is a Partnership Manager for Liverpool School Sports Partnership. He has been working closely with Archbishop Beck College and the YST to pioneer a new approach giving boys strategies to support their wellbeing for life. Read his blog on Place2Be's Children's Mental Health Week.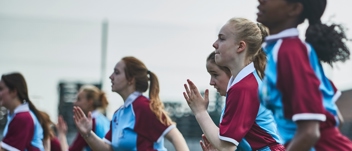 Blog
How school orienteering and outdoor learning can build children's physical literacy
Keith McDowall from Enrich Education tells YST how their school orienteering and outdoor learning programmes contribute to the physical Iiteracy journey of all young people.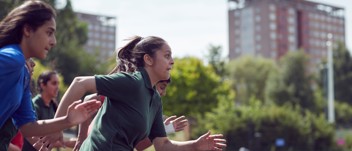 Blog
How physical activity links to cognitive function and learning in young people
Academics from Nottingham Trent University's Sport Science department have been researching the effects of physical activity on cognitive function. Here, Associate Professor Dr Simon Cooper summarises some of their key findings and what they might mean for schools.
Blog
Educating Afghanistan Refugees within Cheshire East through the power of sport
Dave Evans, Head of Alternative Provision, blogs about how The Lodge Alternative Provision in Sandbach, Cheshire, embraced change and used the universal language of cricket to break down learning barriers and build a community for Afghanistan Refugees.
Blog
Speak It Fleek It – How we launched a mental health campaign in response to Covid
A group of year 11 students at The Bulwell Academy in Nottingham bring to life their experiences of the Wimbledon Foundation's initiative Set for Success and how they launched a mental health campaign through the initiative. Read their blog below: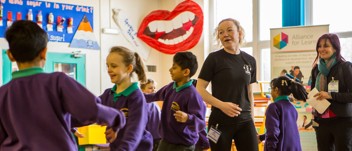 Blog
Top tips for PE lesson nightmares
We asked three PE practitioners from YST member schools for their teaching nightmares, student spooks and three 'trick or treats' to ensure your PE lessons are scarily good this half-term.
Blog
Celebrating black sport pioneers can help us to break down barriers
Lipa Nessa, Chair of the Youth Sport Trust Youth Board, blogs about how sport is an anchor in her life and a special visit to 10 Downing Street to mark Black History Month.
Blog
Class of 2035: 'As we move out of the pandemic, we have to work to ensure we don't see activity levels decrease'
As our charity launches a landmark piece of new research into young people's future relationships with PE and school sport this week, Sport England's Executive Director of Children and Young People Mike Diaper, has supported the findings. Read Mike's response.
Blog
Pedal power! Ali shares journey from Land's End to John o' Groats
Chief Executive of the Youth Sport Trust, Ali Oliver MBE, has set off on a mega challenge to cycle the whole length of Great Britain to mark 25 years of empowering young people and equipping educators. Follow Ali's journey here as she recaps the power of sport.