Featured News
Summer 2023 - Time for a Youth Takeover
This summer, the Youth Sport Trust is handing over the reins to young people across the UK, so they can tell us their thoughts on what needs to change so that every young person can find a place to belong in sport.
Find Out More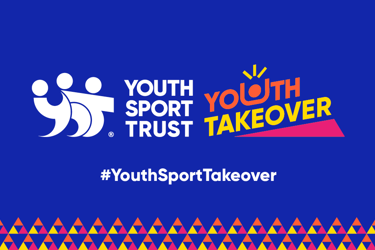 Blog
A new normal for children's physical activity in the wake of the pandemic
The Active-6 project led by researchers at the University of Bristol's Centre for Exercise, Nutrition, and Health Sciences has been exploring how Year 6's physical activity and screen-viewing in 2017/18 compares to children in 2021 and 2022. Here, Dr Robert Walker, a researcher on the project provides an overview of this project's findings and what they mean for the future of children's physical activity.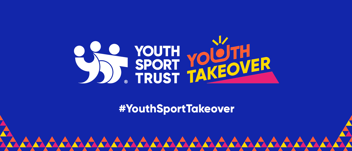 Blog
Summer 2023 - Time for a Youth Takeover
This summer, the Youth Sport Trust is handing over the reins to young people across the UK, so they can tell us their thoughts on what needs to change so that every young person can find a place to belong in sport.
Blog
Dear Teacher... thank you
Wednesday 21 June 2023 marks National Thank a Teacher Day and we want to take this opportunity to recognise all the amazing work you do.
Blog
Meet Eleanor: Who Loves Being Active
Physical activity is important for everyone, including young people with Down syndrome. In this heart-warming interview, we had the pleasure of getting to know Eleanor, a lively 5-year-old with a zest for life and a passion for being active. We spoke with Helen, Eleanor's mother, and together they shared their experiences, challenges, and insights about the importance of physical activity for young people with disabilities.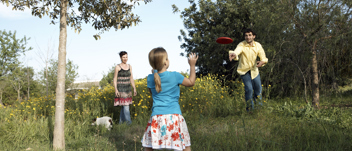 Blog
10 Free and Fun Activities for Kids to Get Active and Reach 60 Minutes of Daily Activity
Physical activity is important for the health and wellbeing of children, but sometimes it can be difficult to find affordable and engaging ways to get them moving. In this post, we'll share 10 free and fun activities that kids of all ages can enjoy getting at least 60 minutes of daily activity.
Blog
How to create meaningful change when coaching children
Today, we join 17 organisations as part of the newly formed Children's Coaching Collaborative to launch Play Their Way - a grassroots campaign to improve children's experience in sport and physical activity by transforming coaching and putting the needs of the child first. Here, our head of sport Vicci Wells, looks at how this campaign is much needed to transform children's experiences.
Blog
Pledge To Play: Ideas for a mini adventure this summer
As National School Sports Week fast approaches, writer and outdoor adventure enthusiast Georgie Duckworth shares some of the best ideas to help families Pledge To Play and have fun being active this summer.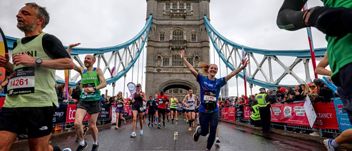 Blog
The Big Help Out 2023
As part of The Big Help Out 2023, we spoke to Youth Sport Trust volunteer Claire Florence-Westwood, who recently ran the London Marathon and raised over £2,400 to support our charity.
Blog
Top 10 tips for parents to get your kids physically active this half term
Half-term breaks are an exciting time for young people, but it can also be challenging for parents to keep them active and engaged during the break.
Blog
The North Yorks school boosting exam results through active brain breaks
On International Day of Sport for Development and Peace (6 April), the Youth Sport Trust joins the Sport for Development Coalition and the aims of the Open Goal shared advocacy framework to shine a spotlight on how a North Yorkshire primary school is closing the gap in education and development by giving children access to high quality sport, physical activity and PE.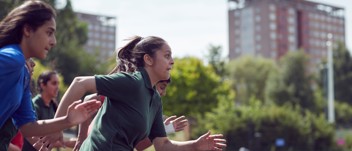 Blog
How we can support young people to keep active during Ramadan
With Ramadan about to get underway, many Muslims across the UK will still be keeping active during the fasting period. To help PE teachers and coaches of school aged young people, we have pulled together some helpful advice from Sporting Equals and sports activist Lipa Nessa, who sits on our board and is also the chair of our youth board.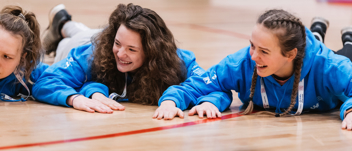 Blog
Developing belonging in PE, sport and physical activity for all girls
The theme for the International Women's Day 2023 campaign is 'Embracing Equity'. The aim of the campaign is to get the world talking about why equal opportunities aren't enough.