Our work with Multi-Academy Trusts is guided by insight from MAT leaders, practitioners, and partner organisations from across the sector.
YST's MAT Advisory Group, made up of MAT leaders and sector representatives, looks to influence, facilitate collaboration and nurture advocates to promote the power of PE, sport and physical activity and the role it can play in transforming the lives of young people through improved wellbeing, removing barriers and unlocking potential.
Our MAT PE, Sport and Wellbeing Leaders' Network brings together those leading and co-ordinating across MAT schools to collaborate and share practice, get inspiration and support, to learn, and to work together drive forward a shared mission around the power of PE, school sport and physical activity to change the lives of young people.
Tailored support for Multi-Academy Trusts
We work with MATs to provide them with the support most appropriate to the needs of their schools. This includes:
Creating a MAT-wide vision and strategy for PE, school sport and wellbeing
Development of leaders within MATs to drive PE, school sport physical activity and wellbeing to achieve whole Trust outcomes
Upskilling staff through high quality PE and school sport CPD
Support to review and develop curriculum PE
Training and resources to drive personal development and life skills through PE and school sport
Improved physical and mental wellbeing through our programmes, resources, and training.
YST ensures the MAT has a current national perspective to inform strategic developments. They have supported us in the development of PESSPA with advice and inspiration. This has strengthened the profile of the subject across the MAT, with all schools exploring physical activity being at its core and many fully embracing PESSPA as a pedagogy.
"We have a strong belief in the importance of the core mission and activity of YST for what we seek to do in providing an excellent education for pupils in all of our schools. PE and Sport are fundamental to any proper education and the YST is the obvious partner in helping to secure that."
Stephen Munday, CEO - CAM Academy Trust
"We work with YST to further enhance our schools' offer for PE and school sport. It is important to us to be continually reflective and challenge our current thinking into ensuring that PE is always at the top of the MAT's agenda."
Glenn Young, Headteacher - Inspiring Futures Through Education MAT
Our Strategic Partners
The Confederation of School Trusts (CST) is the national organisation and sector body for academy and multi-academy trusts, advocating for, connecting and supporting executive and governance leaders. Since their launch in October 2018, CST has been actively shaping the education policy agenda and speaking on behalf of school trusts. Bringing together trust leaders in England from every region and of every size, CST has a strong, strategic presence with access to government and policy makers to drive real change for education on the big issues that matter most.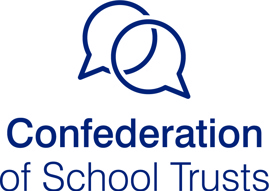 If you're part of a Multi-Academy Trust, take a look at our cluster membership offer.