Patrick's Project 52
Paddy is a children's physiotherapist who is passionate about increasing children's involvement in sport and physical activity.
Throughout the year of 2022 Patrick will be completing 52 events in 52 weeks. He will be completing events ranging from parkruns to ultramarathons, sprint triathlons to adventure trips and many other endurance based events.
You can donate and find out more here.
Ben Major
Ben was the Festival of Sport ambassador for 2021. He set himself the challenge to run and cycle 215.7 km in 15 weeks - the distance from his home to Holkham Hall, the venue for the Festival of Sport, to raise as much money as possible for the event's amazing charity partners, including the Youth Sport Trust. During the challenge Ben dressed in 10 different sports kits to celebrate the many different sports on offer to try at the festival.
Ben's top tips for fundraising are:
Ask for support from your school - Ben has spoken in his school assembly and featured in its newsletter to raise awareness of his challenge and fundraising
Look for messages of support that will keep you going when you feel tired
Enjoy the challenge of what you are doing and stay positive at all times.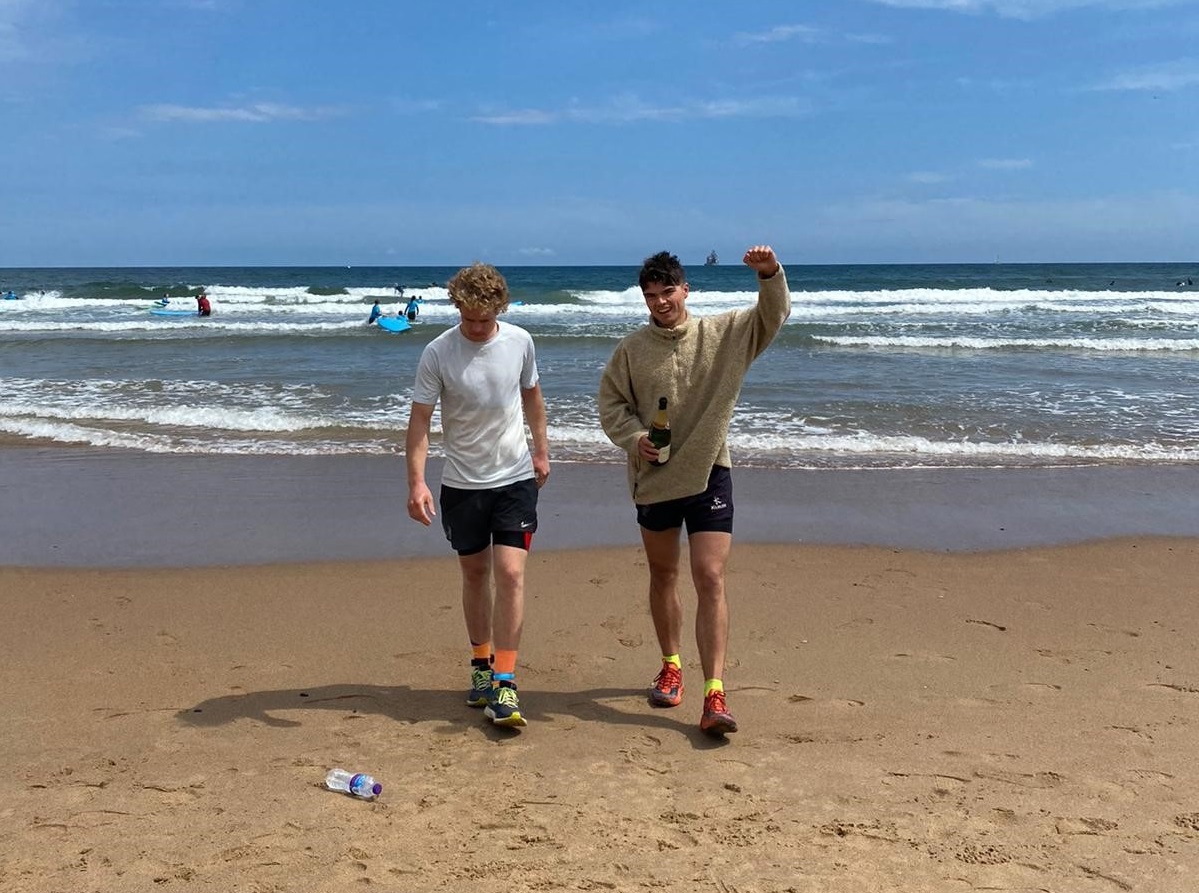 Magnus and Charlie's 100 mile Hadrian's Wall Run
Magnus and Charlie raised over £2,700 when they ran from Bowness-on-Solway to Tynemouth in 24 hours - carrying a pebble from the west coast beach and throwing it into the east coast beach as is the tradition. Their supporters made a great fuss of them on the beach at the end with a victory tunnel and champagne. The highlight of their day was the first siting of Hadrian's Wall in a farmers field about five miles east of Carlisle. They said that 'picturing the soldiers and legions that had once toiled on that very spot building it and defending it made it unique'.
Their top fundraising tip: Doing something with a mate is much more enjoyable and you can achieve more than just solo. Double the address books to tap up for donations!
We have a small team of dedicated runners who have committed to running the London Marathon and fundraise for our charity. Find out more about them and their motivations for taking on this epic challenge here.
Find out more