Recognise and reward students for the development of life skills in and through PE
What is the PE Life Skills Award?
PE can contribute so much to a young person's life. It teaches resilience, collaboration, leadership and independence and builds their confidence and competence in physical movement. But so much of what pupils learn in PE has gone unrecognised. Until now.
The PE Life Skills Award allows teachers to formally recognise pupils' learning through evidence-based assessment in the PE curriculum. This includes their progress in the physical aspects of PE and their social, cognitive and emotional development too. For pupils, it gives purpose to their learning and helps them to value PE and develop a positive relationship with physical activity that will stay with them long into the future.
Based on our hugely popular My Personal Best programme, the award is suitable for both primary and secondary levels and is accredited by SLQ.
Introducing the PE Life Skills Award
Watch this five minute video from our Head of Physical Education and Achievement, Kate Thornton-Bousfield. In it she explains why the PE Life Skills Award is so critical for young people at this time and talks through the benefits it can bring to your school.

We also have recorded webinars with educators who have implemented the award in their school. Choose the one which most suits you from these three options: Primary, Secondary, SEND.
You can sign-up to an academic year licence for:
£349 - for primary school pupils aged 4-11 years-old
£499 - for secondary school pupils aged 11-16 years-old
£549 - for secondary school pupils aged 11-18 years-old
£349 - for pupils aged 16-18
Take advantage of our '4 terms for 3' offer
By signing up from March 2023 onwards, you can pay the standard price for either primary or secondary usage but get an extra term for free!
Why not buy now and use the summer term to plan how you will integrate the PE Life Skills Award in your 2023/24 PE offer?
FAQs
For a full list of FAQs click here.
If you have any more questions, please contact us via email at [email protected] or phone on 01509 226600.
Engagement in PE is now fantastic. It has improved attendance, behaviour and attitudes to learning across the board.
What you receive:
Annual licence to become an accredited PE Life Skills Award assessment centre
Training in the assessment process
An accreditation resource pack which includes learning reports and an achievement wall chart, see sample teacher handbook
Printable SLQ accredited award certificates
Benefits include:
Engage more pupils in PE
Strengthen self-belief
Develop life skills for school and work
Show progress against Ofsted requirements for 'behaviour and attitudes' and 'personal development'.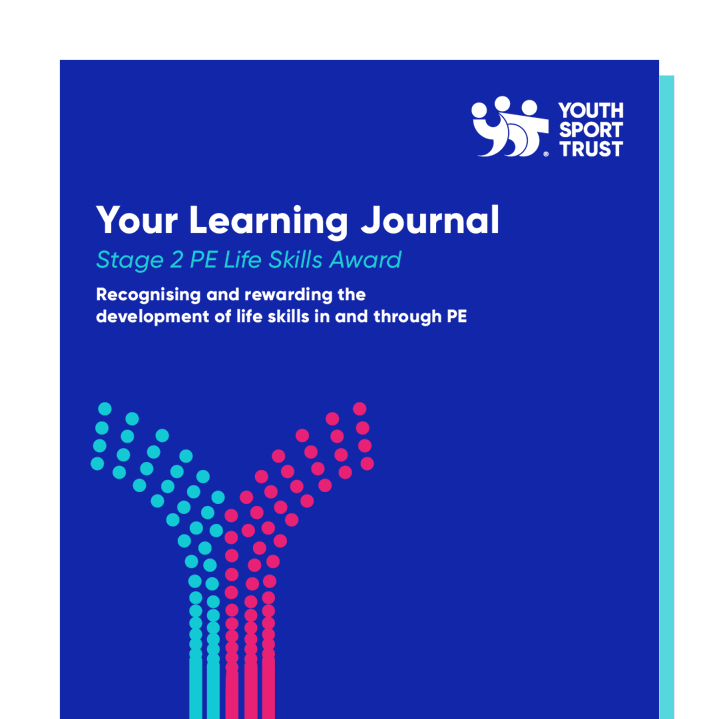 The PE Life Skills Award is the perfect fit. It gave our students the opportunity to develop the skills they need in life, especially empathy and communication.
Upon launching the award in September 2021, Ali Oliver, CEO of the Youth Sport Trust said:
"The creation of an award which recognises, rewards and - most of all - values the contribution of high quality physical education (PE) to children's personal development is long overdue. At the Youth Sport Trust we have been working to transform aspects of PE for the past three years as part of our 'Believing in Every Child's Future' strategy - this is one of the key levers which we hope will focus the intent, implementation and impact of curriculum PE across all four key stages. 
"This award has been developed in partnership with SLQ Sports Leaders who have years of experience in the development of qualifications and awards. It is the first of its kind, and we believe it will make a powerful contribution to young people's recovery. It will offer a very tangible expression of just some of the outcomes of curriculum PE on the development of children and young people for schools, parents and carers, and for students themselves."
Richard Norman, SLQ Sports Leaders Chief Executive said:
"We are really excited to be partnering with YST on the PE Life Skills Award. At SLQ we are committed to creating opportunities for every young person to realise their potential.
"By combining our expertise with YST, we are making sure that the transferable life skills that we all know PE and school sport develops can be recognised with an accredited award by schools, employers, and most importantly the pupils themselves."
Don't miss out! Start your journey with the PE Life Skills Award today.
Register Now