Featured News
The Youth Sport Trust believe it's time to re-imagine why and how we teach PE.
We believe that PE and sport play a fundamental role in the education and development of every child, and we know from more than 25 years of working with schools they make a significant contribution to young people's wellbeing, engagement and learning.
Find Out More

Charity releases landmark research on how a generation's engagement with PE and school sport could evolve between now and 2035
Children risk becoming increasingly disengaged from physical activity over the next decade unless more is done to champion the value of PE and school sport, especially among the most disadvantaged, a landmark research report warns.
A collaboration that empowers children and young people to find their way to play
Playwaze and the Youth Sport Trust are teaming up to connect children and schools to the sport and activity opportunities in their local communities.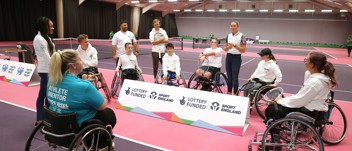 Team GB and ParalympicsGB heroes set to visit schools to build on Tokyo inspiration
Fresh from their heroics in Tokyo, British Olympians and Paralympians are now set to lift the spirits of a generation of young people through a nationwide programme of school visits.
Return to school 2021-22
Welcome back to the 2021/22 academic year. We hope more than anything that this year is a fresh new start for all pupils as well as the leaders, educators and all staff working within schools.
More than £900,000 funding pledged to help children with SEND benefit from inclusive PE
Thousands of schools in England are to be supported to improve Physical Education (PE) and school sport for young people with special educational needs and disabilities (SEND).
Charity responds to new report showing steep decline in children's happiness levels
The Children's Society has today released its annual Good Childhood Report.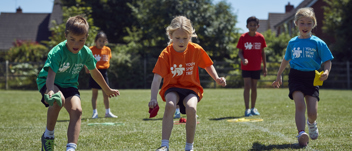 Paralympic athlete helps kids get active
Children attending council-led school holiday hubs in north Oxfordshire have been treated to training sessions with a Team GB Paralympian.
Charity teams up with Sweaty Betty Foundation to support UK's most disadvantaged young people
Getting girls active: children's charity the Youth Sport Trust and The Sweaty Betty Foundation are forming a new partnership
Charity announces return of UK's biggest multi-sport event for school-aged athletes
As the dust settles on the Tokyo Olympics, children's charity the Youth Sport Trust has announced the return of The School Games National Finals, the UK's biggest youth multi-sport event, next month after a three-year hiatus.
Charity responds to new report on community sport and getting children active again
A report published by the Digital, Culture, Media and Sport (DCMS) committee today (Thursday 29 July) has called on government to launch a nationwide campaign to get children active. Read the Youth Sport Trust's response.
Hundreds of thousands enjoy week-long celebration of school sport
National School Sport Week 2021: The highlights
Children pause lessons to play for National School Sport Week 2021
Broadcaster Leah Boleto has joined forces with YST to call for young people to get outdoors and get active for #NSSW2021