Delivery and achievements for the 2022/23 academic year
The main findings for this year can be summarised as:
The programme has involved over 28,000 interactions with members of the school workforce during 2022/23 academic year through training, networking, practice modelling, and information-sharing activities.
Beneficiaries see a range of impacts on their practice from taking part in the programme and the vast majority would recommend colleagues take part.
As a result of taking part, most beneficiaries have seen positive changes in how they approach the delivery of PESS to those with SEND.
Pupils are also now achieving more active minutes. During the 2022/23 academic year, almost half of pupils with SEND were achieving 60 active minutes a day, and seven out of ten were achieving 30 minutes.
However, beneficiaries face a range of barriers to more effective and widespread PESS delivery for those with SEND which lie outside of the scope of the programme.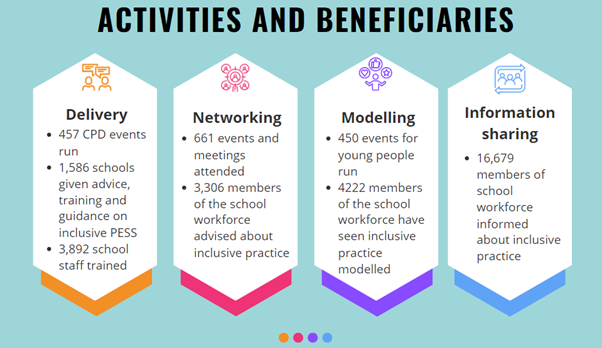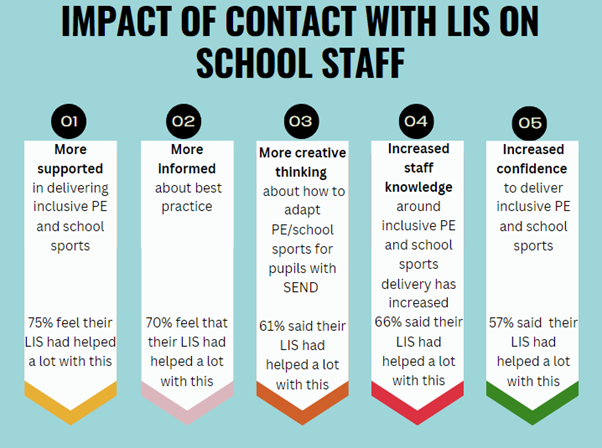 A final Year 3 Report will be produced in July 2024.
Published on 27 October 2023