Featured News
The benefits of sport participation and physical activity in schools
This powerful new research shows the importance of young people taking part in sport and physical activity at school, and crucially continuing to take part throughout exam season.
Find Out More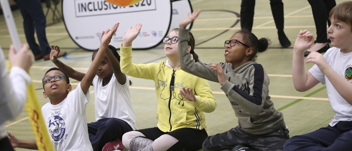 Boy with Tourette's and ADHD says Inclusion 2024 giving him access to sport
A 16-year-old boy has spoken out about how he was stopped doing sport at school because of his special educational needs.
Young people go for gold in Youth Sport Trust's awards
Young people, schools and social action groups have been recognised for helping to change lives through sport at a charity's special awards ceremony.
Youth Sport Trust is finalist at The 2021 Sports Business Awards
The Youth Sport Trust has been recognised for its response to the pandemic and living out its mission at a time of greatest need for children and young people across the UK.
Charity of the year fundraising partnership announced with hasta World
The Youth Sport Trust has announced an exciting three-year partnership with hasta World which will see the organisation raise £25,000 a year for the charity.
Sport and activity sector responds to the Autumn Budget and 2021 Spending Review
Organisations unite in calling for long-term and ambitious new School Sport and Activity Action Plan
Three-year trend of girls reporting same barriers to physical activity in schools
Periods, low confidence, and other people watching. New data has shown that girls are continuing to report the same barriers to physical activity in schools.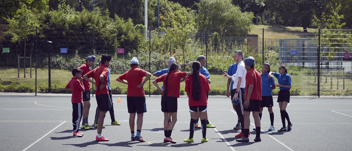 Children feeling 'fitter' and 'stronger' as schools put physical activity at heart of learning
Children across the country have reported feeling fitter and stronger - not just physically but mentally - since returning to a more active way of learning following a year of disruption.
Government announces £30 million for school sport
The Department for Digital, Culture, Media & Sport yesterday (3 October 2021) announced an additional £30 million per year of funding to improve and up school sport facilities in England as well as improving the teaching of Physical Education at primary school.
Charity releases landmark research on how a generation's engagement with PE and school sport could evolve between now and 2035
Children risk becoming increasingly disengaged from physical activity over the next decade unless more is done to champion the value of PE and school sport, especially among the most disadvantaged, a landmark research report warns.
A collaboration that empowers children and young people to find their way to play
Playwaze and the Youth Sport Trust are teaming up to connect children and schools to the sport and activity opportunities in their local communities.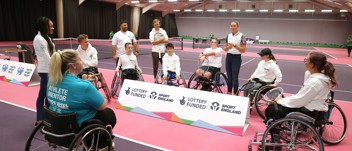 Team GB and ParalympicsGB heroes set to visit schools to build on Tokyo inspiration
Fresh from their heroics in Tokyo, British Olympians and Paralympians are now set to lift the spirits of a generation of young people through a nationwide programme of school visits.
Return to school 2021-22
Welcome back to the 2021/22 academic year. We hope more than anything that this year is a fresh new start for all pupils as well as the leaders, educators and all staff working within schools.