Featured News
The benefits of sport participation and physical activity in schools
This powerful new research shows the importance of young people taking part in sport and physical activity at school, and crucially continuing to take part throughout exam season.
Find Out More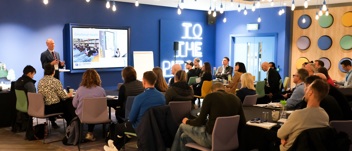 Dr Alex George among keynote speakers announced for charity Conference
Children's charity the Youth Sport Trust will hear from government and public health heavyweights at its upcoming Conference on 2 March in Telford.
Young people in Northern Ireland being supported through Lidl partnership
25 winning schools across Northern Ireland secure coveted place on established Mental Health Athlete Mentorship programme delivered by the region's sporting legends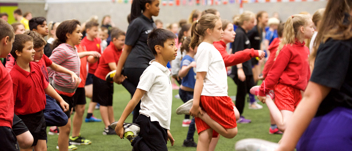 Leading bodies issue urgent plea to Government to support grassroots sport and physical activity sector
The following joint statement is issued on behalf of Active Partnerships, CIMSPA, the Local Government Association, the Sport and Recreation Alliance, the Sport for Development Coalition, Swim England, ukactive and the Youth Sport Trust.
Debate on sport in schools and communities in Parliament
A debate in Parliament has heard MPs show support for calls from the Youth Sport Trust to make PE a core subject, with recognition that there is an urgent need for confirmation of funding for school sport for the academic year 2023/24.
Calls for focus on school sport to stop the prevailing mental health crisis among young people
Research released today by Sport England shows that whilst improvements are being made in the activity levels of children, it cannot be ignored that less than half are meeting the minimum levels required to help stave off physical and mental health challenges today and in their future.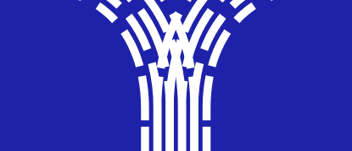 Sky rallies behind charity challenge with release of England World Cup Christmas song
Footballing greats, pupils from Bolder Academy and Sky Sports News are rallying behind the Half Time Challenge with the release of a special England World Cup song for Christmas.
Young Changemakers celebrated at national charity awards
A group of young Changemakers have been celebrated for changing lives through sport and play at a prestigious national awards evening.
Stop the squeeze: Schools cutting back on PE for GCSE students when they need it most
Children's charity the Youth Sport Trust has reported worrying statistics to show that children studying their GCSEs are less likely than other secondary school pupils to access the transformative power of PE.
Youth Sport Trust response to the 2022 Autumn Statement
Following the Chancellor's Autumn Statement yesterday (Thurs) Youth Sport Trust CEO Ali Oliver MBE and Youth Board Chair Lipa Nessa have issued the following response.
Families challenged to get active during FIFA World Cup with #HalfTimeChallenge
Children's charity the Youth Sport Trust wants to support more young people to 'Bend it like Bale', 'shoot like super Jack' and 'back-heel like Russo' in a drive to reduce sedentary behaviour this winter and get more families up and active whilst enjoying the 2022 FIFA World Cup.
Dear Prime Minister... please protect our sport and play
Young Changemakers who sit on children's charity the Youth Sport Trust's Youth Board have made a rallying call to the Prime Minister ahead of the autumn budget to address a growing national crisis of young people's health and wellbeing.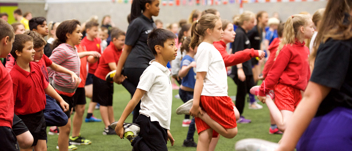 Fears young people are being 'priced out of sport'
The Youth Sport Trust responds to the Government's budget announcements released on Friday.