Featured News
Charity welcomes Government announcement for critical school sport funding
Today the Government has announced over £600 million of ringfenced funding to support primary school physical activity and sport, alongside an additional £22 million of funding for the nationwide network of 450 School Games Organisers.
Find Out More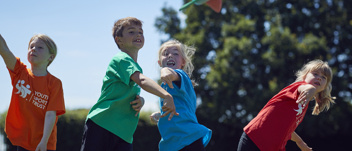 We respond to Rishi Sunak's plans to boost children's physical activity
Youth Sport Trust welcomes the importance Mr. Sunak is placing on PE and sport.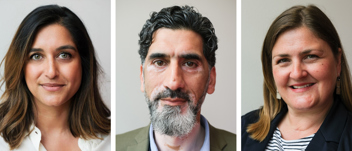 Children's charity welcomes appointment of three new Board members
The Youth Sport Trust, which has its headquarters in Loughborough, has appointed Land Rover's Global Sport and Humanitarian lead Claire Boakes, Sajid Gulzar OBE CEO of the Prince Albert Community Trust and Shweta Sharma, non-executive board member of BT Group's Technology Advisory Board.
Children's charity and Ortus Energy power up on new schools programme
Specialist solar project development company, Ortus Energy, is partnering with leading children's charity, The Youth Sport Trust (YST), to deliver a nationwide schools programme that equips young people with the skills, confidence and opportunities to lead change.
Sport and recreation leaders call for radical reform to support sector's growth and development
A coalition of leading organisations across sport, recreation and physical activity has today come together for the first time to call for radical reform to support the growth and development of the sector.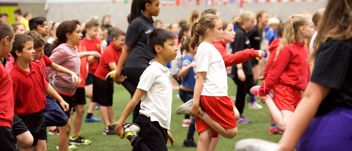 Primary PE and Sport Premium confirmed for 2022/23
The Department for Education has today (25 June) confirmed that the Primary PE and Sport Premium will continue for the next academic year (2022/23).
On your marks, get set, go…for National School Sport Week!
Thousands of schools, young people, parents, politicians, and businesses up and down the country will this week become 'changemakers'.
Tickets to the School Games National Finals 2022 are on sale NOW!
The School Games National Finals is returning for its 15th year, and for 2022 year we are delighted to welcome spectators back to the campus of Loughborough University.
Power of PE – good school experiences have generational impact
Positive PE experiences last a lifetime. A children's charity has today launched a new 'state of the nation' report on PE, school sport and physical activity to help families and schools understand the importance of supporting children to move more.
Charity calls for urgent action to address children's health crisis
A children's charity has warned that childhood inactivity and loneliness is on the verge of becoming a 'new pandemic' as new research reveals parents are increasingly worried their children are growing up spending too much time online and not enough time with friends or playing sport.
Sport England confirms long-term 'system partner' funding for the Youth Sport Trust
The Youth Sport Trust is amongst a group of over 120 organisations working in partnership with Sport England to level up access to sport and physical activity across the country.
Charity campaign aims to get 1 million children doing school sport
The Youth Sport Trust is asking teachers, parents, and organisations across the UK to help every child to find a place to belong on National School Sport Week this summer.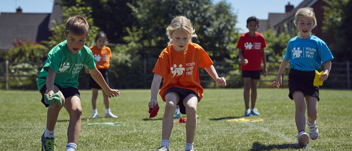 Schools White Paper 'a missed opportunity' to recognise crucial role of play and sport
The Youth Sport Trust and its Headteacher Ambassadors have responded to the Government's new Schools White Paper, following its publication today (28 March 2022) by the Department for Education.