Featured News
The Youth Sport Trust believe it's time to re-imagine why and how we teach PE.
We believe that PE and sport play a fundamental role in the education and development of every child, and we know from more than 25 years of working with schools they make a significant contribution to young people's wellbeing, engagement and learning.
Find Out More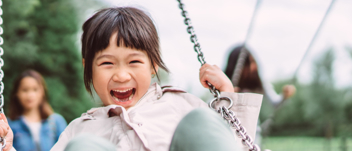 PE and Sport Premium 2022 to 2023 Update
Charity partnership helps young people get 'Set for Success' with expansion of programme to more than 100 schools
Young people in secondary schools across the UK will be supported to develop valuable life and leadership skills, thanks to a new partnership with Barclays and the Wimbledon Foundation, delivered by the Youth Sport Trust.
Top marks for PE teacher on Thank a Teacher Day
A specialist PE teacher from Wiltshire has won a national award on Thank a Teacher Day during the Youth Sport Trust's National School Sports Week.
73,000 period products donated on Menstrual Hygiene Day
Girls are being supported to enjoy being physically active all month long through a new partnership between Citron Hygiene, Aunt Flow and the Youth Sport Trust.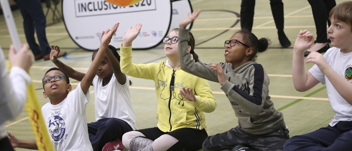 Boost for children with SEND accessing inclusive PE and sport
A 'lifechanging' three-year Government programme has supported more than 70,000 young people, including many with Special Educational Needs and Disabilities (SEND), to access inclusive PE and school sport.
Parents significantly underestimate how long children should be active for each day, new research finds
The UK Chief Medical Officer (CMO) recommends that children aged 5 to 18 should be highly active (with an elevated heart rate) for an average of at least 60 minutes a day, across the week in order to stay happy and healthy.
Children's charity teams up with Sports Direct to get children moving
The Youth Sport Trust has today announced a three-year partnership with Sports Direct to remove barriers and increase access to sport and play for children across the country.
Children's charity supports more than 200,000 young people with opportunities to be more active
Young people across the UK developed important life skills and some reported they had improved their progress at school by harnessing the power of sport and play, new analysis shows.
'Ready, Set, Read!' for Summer Reading Challenge
The Youth Sport Trust is excited to be partnering with The Reading Agency for this year's Summer Reading Challenge to keep children's minds and bodies active over the summer break.
Charity welcomes Government announcement for critical school sport funding
Today the Government has announced over £600 million of ringfenced funding to support primary school physical activity and sport, alongside an additional £22 million of funding for the nationwide network of 450 School Games Organisers.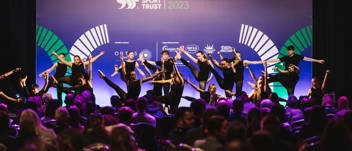 Teachers stand united as hundreds connect to tackle children's declining mental health
"Leave it better than you found it, even if you didn't make the mess because it makes it easier for the next person."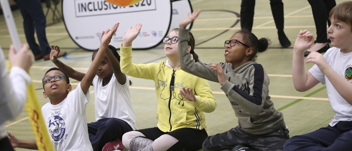 Charity welcomes long-awaited SEND and alternative improvement plan
Today the Department for Education published the long-awaited SEND and Alternative Improvement plan. As 500 teachers and leaders in education come together at the Youth Sport Trust's annual Conference to hear about the role PE and sport can play in young people's education to improve mental health, the charity has responded to Government plans.