Featured News
Charity welcomes Government announcement for critical school sport funding
Today the Government has announced over £600 million of ringfenced funding to support primary school physical activity and sport, alongside an additional £22 million of funding for the nationwide network of 450 School Games Organisers.
Find Out More

Debate on sport in schools and communities in Parliament
A debate in Parliament has heard MPs show support for calls from the Youth Sport Trust to make PE a core subject, with recognition that there is an urgent need for confirmation of funding for school sport for the academic year 2023/24.
Calls for focus on school sport to stop the prevailing mental health crisis among young people
Research released today by Sport England shows that whilst improvements are being made in the activity levels of children, it cannot be ignored that less than half are meeting the minimum levels required to help stave off physical and mental health challenges today and in their future.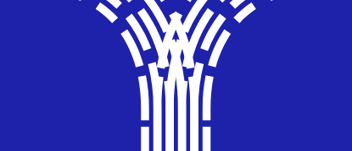 Sky rallies behind charity challenge with release of England World Cup Christmas song
Footballing greats, pupils from Bolder Academy and Sky Sports News are rallying behind the Half Time Challenge with the release of a special England World Cup song for Christmas.
Young Changemakers celebrated at national charity awards
A group of young Changemakers have been celebrated for changing lives through sport and play at a prestigious national awards evening.
Stop the squeeze: Schools cutting back on PE for GCSE students when they need it most
Children's charity the Youth Sport Trust has reported worrying statistics to show that children studying their GCSEs are less likely than other secondary school pupils to access the transformative power of PE.
Youth Sport Trust response to the 2022 Autumn Statement
Following the Chancellor's Autumn Statement yesterday (Thurs) Youth Sport Trust CEO Ali Oliver MBE and Youth Board Chair Lipa Nessa have issued the following response.
Families challenged to get active during FIFA World Cup with #HalfTimeChallenge
Children's charity the Youth Sport Trust wants to support more young people to 'Bend it like Bale', 'shoot like super Jack' and 'back-heel like Russo' in a drive to reduce sedentary behaviour this winter and get more families up and active whilst enjoying the 2022 FIFA World Cup.
Dear Prime Minister... please protect our sport and play
Young Changemakers who sit on children's charity the Youth Sport Trust's Youth Board have made a rallying call to the Prime Minister ahead of the autumn budget to address a growing national crisis of young people's health and wellbeing.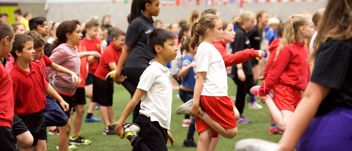 Fears young people are being 'priced out of sport'
The Youth Sport Trust responds to the Government's budget announcements released on Friday.
Our charity's response to the news of the death of Her Majesty The Queen
Following the statement from Buckingham Palace on 8 September 2022 announcing the death of Her Majesty Queen Elizabeth II, we join the nation, Commonwealth and those around the globe to mourn the loss of our Queen, a head of state, one of the most remarkable and significant people in global history – a true Changemaker.
Friendships for life and memories made at UK's biggest multi-sport competition for young people
Athletes from across the UK have made friendships for life and felt a sense of belonging at the 2022 School Games National Finals, the UK's biggest multi-sport event for talented young athletes, between 1 and 4 September.
Getting hearts beating for 60 active minutes a day this summer
The Commonwealth Games are here and today children's charity the Youth Sport Trust is launching a mini campaign to support families to keep moving over the school summer holidays.