Featured News
The benefits of sport participation and physical activity in schools
This powerful new research shows the importance of young people taking part in sport and physical activity at school, and crucially continuing to take part throughout exam season.
Find Out More

Government guidance on extra-curricular sport during lockdown – 10 November update
Joint statement from Youth Sport Trust, Sport & Recreation Alliance, ukactive and Association for Physical Education.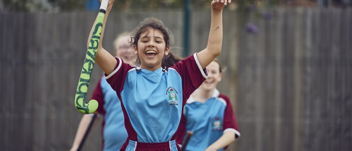 Youth Sport Trust welcomes continuation of PE and school sport during lockdown
The Youth Sport Trust has today welcomed clarification from Culture Secretary Oliver Dowden that extra-curricular sport can continue during the national lockdown in England.
Government urged to clarify lockdown school sport guidance
The Youth Sport Trust says schools should be encouraged and supported to provide after-school sport and warns new guidelines risk causing confusion.
Sky Sports support charity's 25th birthday awards to celebrate young people in sport
Young people, families, schools and community groups have been recognised for helping to change lives through sport at a charity's special awards ceremony.
Charity responds to clamp down on children's sport through lockdown
Following the Prime Minister speaking in the Houses of Parliament about England's looming lockdown, latest regulations have banned youth and school sport.
More online support for PE teachers as charity supports Oak National Academy
Children's sport charity, the Youth Sport Trust, has been tasked with developing Key Stage 3 resources and online lesson plans for PE.
How This Girl Can… Create Change! with the help of fantastic resources
While the world may feel very different now compared to January 2020, the ambition of building the next generation of change makers through sport is no different than nine months ago for the Youth Sport Trust (YST).
Sports stars say teacher confidence key to getting primary PE right
Over the next few weeks, every primary school in England will receive the first instalment of a £320 million government grant, now in its seventh year, which significantly extends the resourcing for Physical Education and Sport.
Wellbeing and location most important factors for parents choosing a school
New research commissioned by children's charity the Youth Sport Trust and carried out by YouGov reveals an appetite among UK parents to hear more from schools about what they are doing to support children's wellbeing.
Free trial and webinars from Teach Active
Take a tour around the benefits of the Teach Active platform from the comfort of your own desk.
Team YST recognised in Queen's Birthday Honours
Youth Sport Trust CEO Ali Oliver and Head of Sport Ellen Falkner have both been awarded MBEs.
Children with SEND try para-sports through major sport programme
Thousands of children with and without special educational needs (SEND) have been supported to experience PE and school sport thanks to a consortium of organisations led by the Youth Sport Trust and The Department for Education (DfE).