Those were the words more than 500 teachers and changemakers were left with at the annual Youth Sport Trust Conference by keynote speaker, US award-winning author and rower Arshay Cooper as they connected to discuss the power of PE, play and sport to tackle a generational crisis of children's mental health.
Across the day, thought leaders shared knowledge, passion, and research to look at how more young people can be supported with their mental wellbeing in education.
Arshay Cooper took to the stage at the Telford International Centre on 2 March to share his life experiences of growing up in west Chicago surrounded by 'gunshots' and 'gangs'. Sport was his saviour. He found rowing and supported by role models he started on a journey to change his life. Arshay shared extracts of his book, and film 'A Most Beautiful Thing' to help teachers and educators in the UK to apply learnings and help more young people at risk of falling into gang crime.
As the Government also published its SEND and Alternative Improvement Plan, a virtual address was made by Minister for Schools Nick Gibb about the importance of prioritising PE, play and sport in the curriculum and how his office would look at lessons learned by schools placing PE at the heart of the curriculum so that best practice could be applied across the country. The Youth Sport Trust responded to the long-awaited plan here.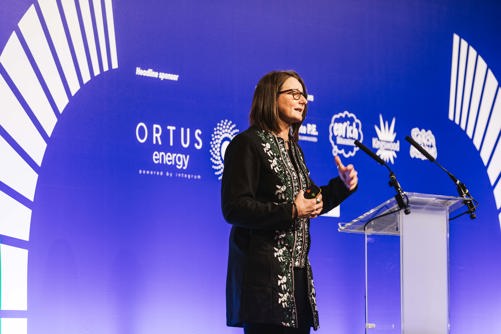 At the event, CEO of the Youth Sport Trust Ali Oliver MBE, gave an update on its long-term strategy launched last year. She discussed how the charity has started to take urgent action post pandemic to put children's wellbeing and life chances at the fore and re-imagine the contribution PE, play and sport can make to create a generational shift and societal change. Dr Alex George, former A&E now TV doctor and Youth Mental Health Ambassador for 10 Downing Street, also gave an opening address.
This year's National School Sports Week campaign was also announced as 19 to 25 June 2023 with a focus on supporting young people to 'Play for Fun, Play for 60' to achieve the Chief Medical Officer's recommended 60 active minutes a day of physical activity. The Youth Sport Trust also shared how the campaign will this year be powered by Sports Direct and Sports Slam to reach even more young people and families, helping them to overcome barriers to see sport is for them.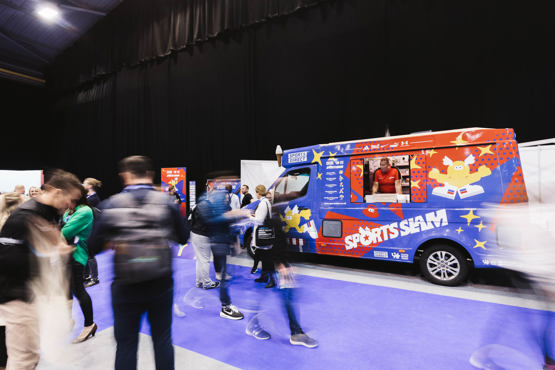 Across the rest of the day, leading changemakers and influencers including Clinician and Exercise Physiologist Zach Weston and author Lee Sullivan supported workshops themed around the power of PE, sport and play to improve mental health at the Conference. Delegates took part in a vibrant exhibition area. The event was sponsored by Ortus Energy with other supporters including Kingswood, Complete PE, Enrich Education, Sports Directory and Teach Active. 
See highlights of the day by looking back on the action using #YSTConference.
Published on 3 March 2023