For many people, a sponsored walk might mean an afternoon, or possibly a full day hike along a river, round a lake or maybe up a mountain. But Martin is taking on a whole different scale of challenge this summer to support the Youth Sport Trust.
Starting in late July, Martin will be walking the Grand Traverse des Alpes trail from Lake Genève to Nice, a distance of over 400 miles with a total elevation of around 112,000 feet – almost four times times the height of Mount Everest! The route is described as 'without a doubt, one of the most beautiful and personally rewarding multi-day hiking experiences in the world, with beautiful green meadows surrounded by snow-capped jagged mountains.'
Before the challenge Martin said:
"Growing up in an area of poverty in East London, I experienced the power and life benefits that could be gained from participating in sports. Sport continues to be a big part of my life, and now as a cancer sufferer I want to make a more meaningful contribution to the future of our young people. 
Giving young people the best start in life is something we don't pay enough attention to, so in my advancing years I have decided to make a real difference by walking the Grand Traverse des Alpes - 400 miles in 32 days from Lake Geneva to Nice.
I'm doing this to raise as much money as I can to provide children with the opportunity to participate in sports so that they can learn about life, about being part of a team, about winning and losing."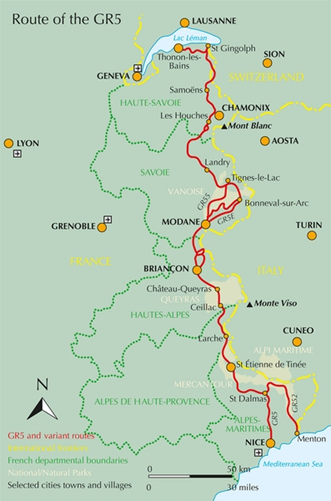 When he isn't taking on monumental challenges, Martin is Executive Chair of Lampton Leisure, the leisure services provider of the London Borough of Hounslow. Martin led a campaign in May this year encouraging other Hounslow residents to stay active during National Walking Month, launching a walking competition across all its leisure centres in the borough.
Everyone at the Youth Sport Trust would like to wish Martin the best of luck ahead of his walk and thank him for his generous support. Before starting, Martin has already raised over £2,250 and is well on his way to reaching his target of £3,000. You can sponsor Martin and follow his progress via his Just Giving page.
Published on 27 July 2023