Dame Rachel de Souza spoke to hundreds of teachers, leaders across education and sport in Coventry yesterday, confirming her commitment to champion the physical and mental wellbeing of children. The Commissioner spoke about the importance of play and sport in children's lives and how her office would do more to remove any barriers that prevent children from having safe spaces to play and be active.  
It follows new analysis commissioned by Dame Rachel de Souza of The Big Ask, a national survey of England's children. 
"I am absolutely prioritizing the physical and mental wellbeing of children. I've just done The Big Ask survey, over half a million children responded to it. Do you know the number one thing? The word most used by children for what they want to come out of lockdown was 'play'.  
"Play is so important to children's development. Play, sport, physical activity, physical wellbeing translates into good mental wellbeing and really successful lives ahead. I totally support this Conference and the important work of the Youth Sport Trust," she said. 
At the event, the national children's charity revealed its intent to launch a long-term strategy in the summer which will see it take bold steps post the pandemic to put children's wellbeing and life chances at the fore and re-imagine the contribution play and sport can make.   
Alison Oliver MBE, Chief Executive of the Youth Sport Trust, said: 
"This new analysis by the Children's Commissioner is hugely significant. Children are telling us that what they need to be happy and healthy is play. 
"Children are spending their lives trying to fit in rather than finding belonging and fostering it for others. Sport has a huge role to play in addressing this. First of all, by listening to young people and through an inclusive mindset we can help everyone find belonging in sport.
"Then through sport we can foster the attitudes and skills which help young people find and create belonging elsewhere in their lives. By tackling physical and emotional wellbeing through human connection we really can change lives and build brighter futures. 
"In this new strategy, we will achieve change through three key objectives. We will take urgent action to build back healthier, happier and more resilient young people, with a focus on those most disadvantaged, create a generational shift to balance the demands of the digital age, and finally transform society's perceptions & attitudes towards the importance of physical literacy, play & sport in the education & development of young people. 
"We have listened to young people, families and changemakers and we are pledging to act on what they've told us to create a future where every child enjoys the life changing benefits of play and sport." 
Across the rest of the day Dame Rachel de Souza engaged in a Big Debate alongside other panelists, hosted by freelance TV and radio presenter Leah Boleto. The Commissioner took questions from teachers and headteachers on key issues in schools including how technology can be embraced within PE and sport, how sport and play can be prioritised within the curriculum and how school sport facilities can be opened up to create safer spaces for young people to play. 
Leading changemakers and influencers including organisational psychologist John Amaechi OBE, motivational speaker Alex Lewis, triple Olympian Dr Cath Bishop and Professor Barry Carpenter gave keynotes themed around Inspiring Changemakers at the Conference. The event, which included an awards evening on 2 March, was sponsored by Ortus Energy with other supporters including Kingswood, Enrich Education, Nexus and Decathlon.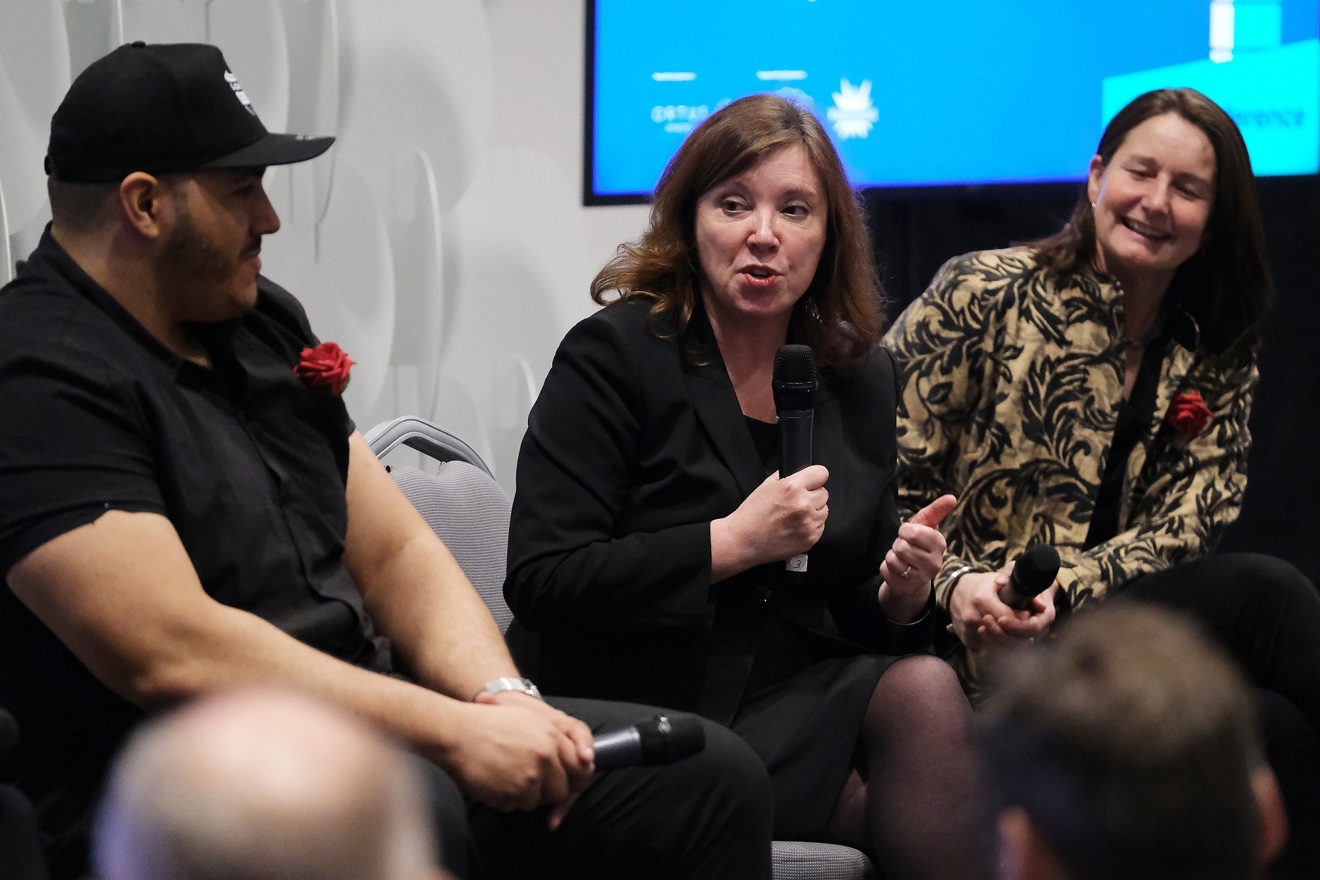 Published on 4 March 2022