Hi. We are 'Speak it Fleek it', a child and teenage mental health awareness campaign. We have created this as part of the Youth Sport Trust and Wimbledon Foundation's project called Set for Success. We chose to create a local action project to support something we see as an issue in our community. Everyone has seen and experienced the impact that the Covid 19 pandemic has had on Mental Health, so we wanted to help.
One in six children aged five to 16 were identified as having a probable mental health problem in July 2020, a huge increase from one in nine in 2017. That's five children in every classroom.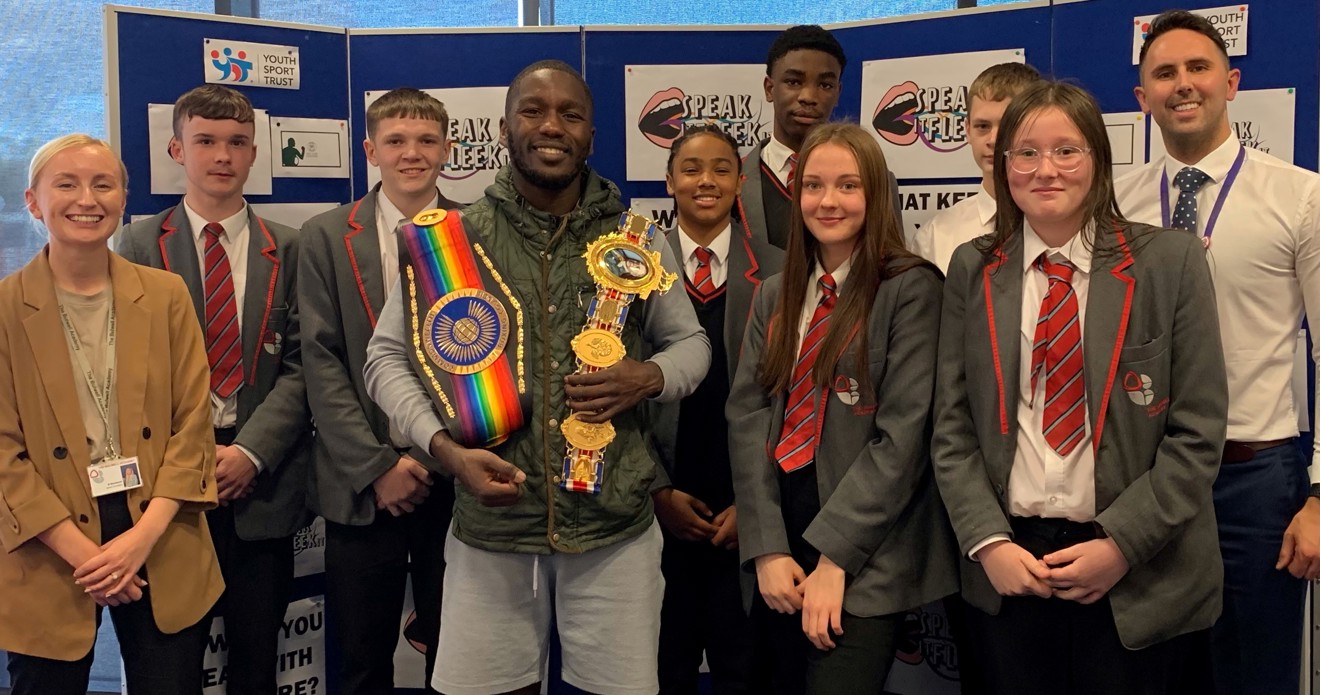 "Covid was brutal. It made me feel isolated from my friends. To keep me from feeling lonely I would go into the garden and train with my brother, we had a punching bag that helped me get my frustration out and clear my mind."
Bree, The Bulwell Academy
We are passionate about providing our peers with the space and knowledge to start more conversations around mental health. We know how important a conversation can be and we want to encourage students to have them, be that with friends, family or a professional.
Nikkaya, a member of 'Speak it Fleek it', created our strap line 'You speak, we listen, your happiness is our mission.'
"As someone who understands what it is like to not be listened to, personally I would not like to see others experience this issue. Therefore, I believe listening to others at all times is crucial in order to gain an understanding of our emotions, hence 'you speak, we listen, your happiness is our mission'."
Nikkaya, The Bulwell Academy
We understand that talking about mental health can feel awkward for some people, and they don't know what to say in case it's the wrong thing, so we have tried to help this by giving others at our school ideas on how to reach out to their friends without it feeling too uncomfortable. We also feel like it's important that we make these conversations more normalised, so people aren't scared to talk about it, and that friends know they don't have to worry about saying the wrong thing.
"I think that it's important to open up to someone, you trust because if you bottle things up it can become worse. It is good to talk to someone in the early stages because if you leave it too long it will become a heavier weight on your shoulders."
Freya, The Bulwell Academy
Mental Health is a big issue for young people. 80% of young people with mental health needs agreed that the coronavirus pandemic had made their mental health worse.
"I think seeing the statistics are scary. The numbers you see probably aren't even accurate anymore, there are probably many more children going through things but they don't have the chance to talk about it or know how to access support. That's why I feel this campaign is important."
Katie, The Bulwell Academy
It's important to address mental health issues in school. This is where a lot of mental health starts, and our campaign will help us all to gain more of an understanding of the feelings we all experience on a day-to-day basis.
"Having friends around is an important factor to keeping your mind positive and off all the negative things going on. Another way is playing sports. Sports is an amazing way to keep your mind off the negatives and focus on the positives. Overall, talking to friends and sports are key to staying positive in my opinion and why I think this project is important."
Harvey, The Bulwell Academy
In our campaign so far we have created small leaflets for everyone to access discreetly. No one has to know. They can search and access help in private. We are planning assemblies for both primary and secondary schools nearby where we will pose questions on mental health for others our age to consider and answer, such as 'how did Covid affect you?', with prizes given for anyone who is willing to tackle it in front of the group. After the assemblies we anticipate having conversations with each other about our own mental health and thinking about the questions we posed together.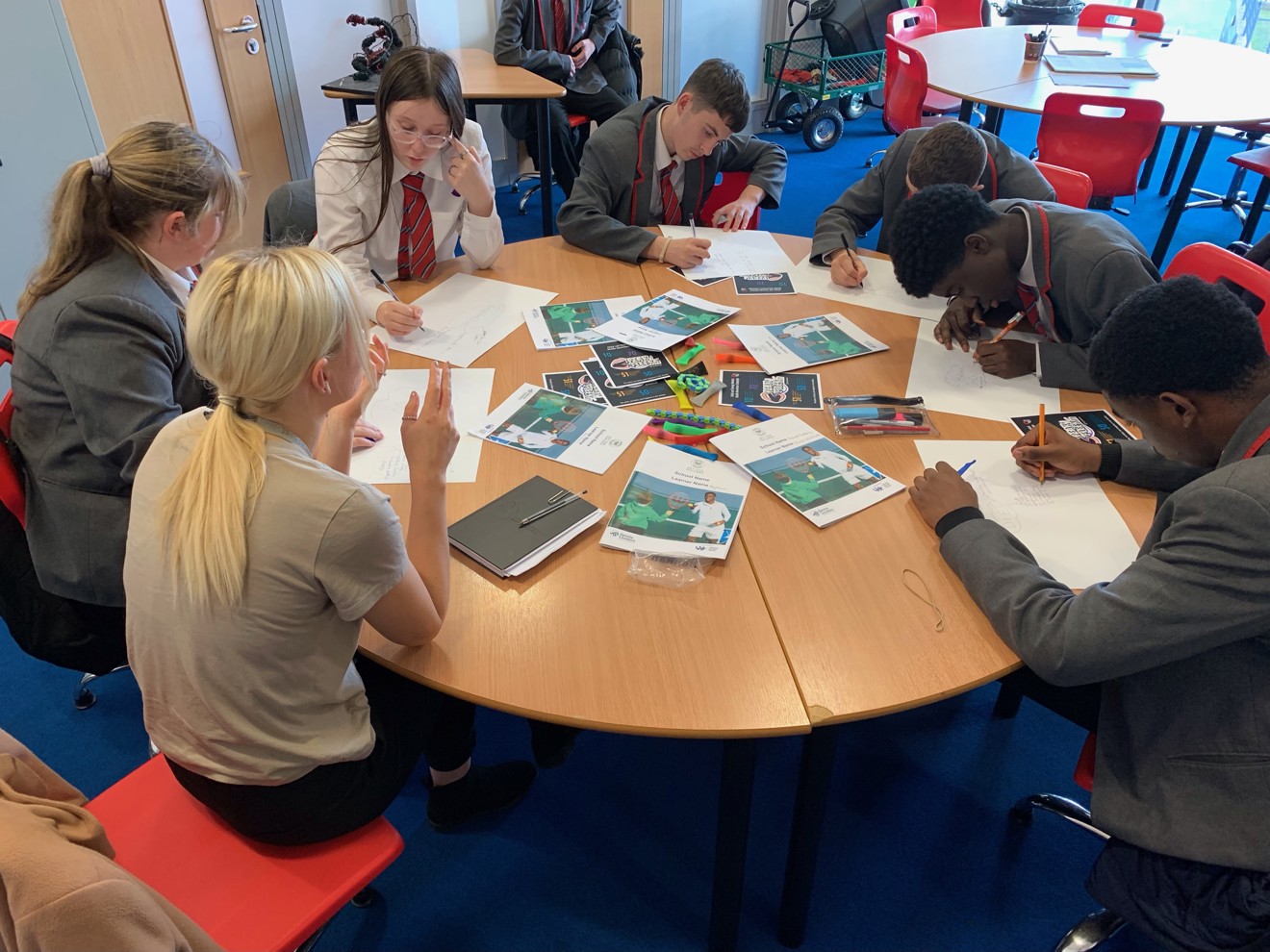 Our Instagram campaign page is soon to be up and running, where we will post helpful advice regularly to make positive mental health a common topic on people's feeds. This is especially important for young people as our feeds can often be filled with content that has a negative impact on mental health, so this support will really brighten up social media usage. We'll also be rolling out active challenges, such as a healthy mind = a healthy body!
Set for Success is funded by the Wimbledon Foundation (the charitable arm of The All England Lawn Tennis Club, AELTC and The Championships). Delivered in partnership with the Youth Sport Trust, the two-year youth leadership initiative aims to give young people from disadvantaged backgrounds the opportunity to develop valuable life and leadership skills through mentoring sessions delivered by inspirational athletes.
Young people involved in the initiative will receive a Set for Success Professional Skills Award, accredited by Sports Leaders UK. They will also have the opportunity to turn this award into a Developing Professional Skills Level 1 Qualification and a Level 2 Qualification in Supporting the Development of Professional Skills.
Published on 30 November 2021