Can you share a bit about your personal journey and what led you to pursue a career in your sport?
Maggie Alphonsi MBE, Former England Rugby Union player
My journey first started in a council estate in North London. I was a challenging child at school, and I always found myself getting into trouble. To the point where I almost got excluded. My female PE teacher introduced me to Rugby Union, and I never looked back. Once I found rugby, I knew it would be my chosen sport and the sport I hope to establish a career in.
Lesley Owusu, Former Track & Field athlete and Youth Sport Trust Athlete Mentor
I got into athletics by accident when I was younger, I always just enjoyed running, but I never knew that would be a sport that would be a career. I was at school one day, and my brother noticed I was running really fast in the playground, he said, "Sis, can you beat the fastest girl at school?" He placed a bet with a friend for £1 and organised a race on the playground, the whole school came out. I got to the finish line, I had beat her and she was the fastest girl at school! That was my arrival to running, I enjoyed that moment of winning. I went on from there to get a scholarship to go to America to study, train and compete against the best athletes in the world in track and field.
What are some of the challenges you've faced as a Black woman in sports, and how have you overcome them?
As an athlete, you always hope that everyone's equal. You don't want to think about racism or discrimination. But as a person of colour, you are fully aware of that.
Maggie - I have experienced racism through social media. Not whilst I was playing but when I retired and became more of a visible leader. I did also find it hard travelling to some foreign countries where there was a limited level of diversity. At times I was the only person of colour in the team and got started on whilst being out and about with the team or other teammates. I felt so uncomfortable, and it was so hard at times to keep a smile on my face.
Lesley - As an athlete, you always hope that everyone's equal. You don't want to think about racism or discrimination. But as a person of colour, you are fully aware of that. For example, when it comes to an opportunity, say, a sponsor to promote someone, often, they would prefer the person with the lightest skin, or the white athlete may be favourable to whatever their demographic of audiences is. I, personally always felt that. My parents always encouraged me to be proud of who I am, and to hold my head up high and do the best in whatever I did, I had a very strong attitude, will, determination, and courage. I try not to think about race, but in my sport, if you're good at what you do, your legs can speak for themselves.
How do you see your role as a trailblazer impacting the next generation of athletes?
Maggie - My role now is to be a visible leader. To show other people and the next generation that anything is possible.
Lesley - For me, representation is essential, when you see someone who looks like you that is doing well and being successful, it inspires you to say, "I can do that, that could be me".
Why do you believe equal access to sports is important, and what changes do you hope to see in the sports community?
Maggie - Access to sport can be a barrier for many and having more entry points and increased access won't just benefit the minority but the majority. I would like to see improved links between sports clubs and schools. Most young people find sport at school but don't always continue that journey into a sports club. I would like to see those links strengthen and governing bodies working with their clubs to help open their doors and improve accessibility, maybe set up sports club hubs at schools (especially in inner city schools) where young people can attend those hubs without having to travel to a club if they are unable to do so. Like how you now have some banks set up in schools to help young people have easy access to the bank and manage their finances. 
Lesley - We need to see more diverse people in sport, or elements of support from the coaches, managers, and volunteers. More people of ethnic backgrounds behind the scenes need to be visible, they're the ones that are cheerleading, that we need change. Someone will see me, when I've gone to school to do talks and a little girl says, "I've never seen someone who looks like me." I see myself in her when I was her age, and it's such a unique thing, having that opportunity to inspire one person, maybe it will encourage them when they get older.
Could you share a memorable moment from your career that exemplifies the power of diversity and inclusion in sports?
Maggie - I don't have a specific moment. Every day, I meet people from different backgrounds who tell me their stories and I am always blown away by what they have achieved. Sport has enabled them to realise their potential. Hearing their stories always inspires me and reminds me how sport can facilitate diversity and inclusion as a driver for good.
Lesley - When you go to a major sporting event, I've been lucky enough to go to a World Championships, the Europeans, and when I was younger, the Youth Olympics. an opening ceremony of any scale, especially at that level, when you see the diversity of like the world in one space, like an athletics arena. That is the biggest element of synergy, diversity, and equality. Everyone is there to be the best they can be, I've been very lucky to be in those spaces to witness that.
What advice would you give to young athletes, particularly those from underrepresented backgrounds, who aspire to follow in your footsteps?
Believe in yourself and don't let anyone else tell you different.
Maggie - My advice would be to never ever stop moving forward. Believe in yourself and don't let anyone else tell you different. Be brave and surround yourself with people who are going to help you achieve your goals. 
Lesley - If you want to be an Olympic athlete, a football player, a doctor, lawyer, a surgeon, whatever it is, there are so many key ingredients that it takes to be successful. Sport is one of the greatest kinds of benchmark, because of teamwork, discipline, motivation. Obviously, you must work hard! You must be able to understand and sacrifice, how to be flexible and adapt to situations. Be patient, you don't just win overnight, and be someone who's going to persevere and never give up, that is the heart of any athlete.
Thank you to Maggie and Lesley, you can follow them on socials below:
X: @MissOwusu
Find out more about Black History Month 2023 and #SalutingOurSisters  here.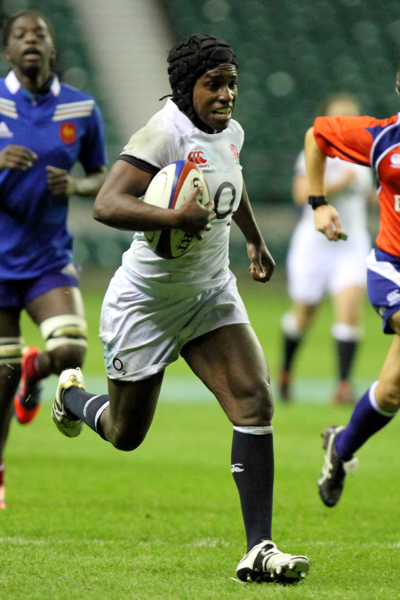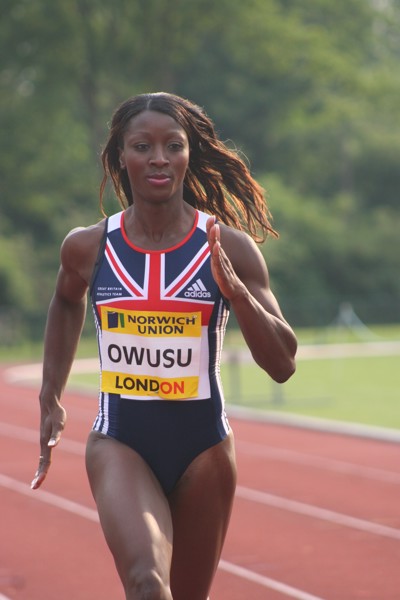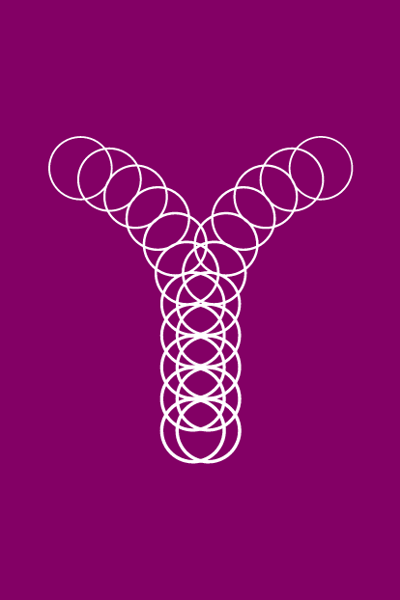 Published on 11 October 2023