We are looking to recruit up to 10 new youth board members aged between 16-24 years old from anywhere in the UK. 
We are looking for Youth Board members who are passionate about youth development, committed to promoting the values of the YST, and eager to contribute their ideas and perspectives. Diversity, excellent communication skills, and the ability to engage with stakeholders are also valued.
We seek individuals with a curiosity for learning and growth, combined with grit and determination to drive change. They should have the ability to attend YST events, be flexible with their time, and embrace the mission of the YST.
Click here to read our frequently asked questions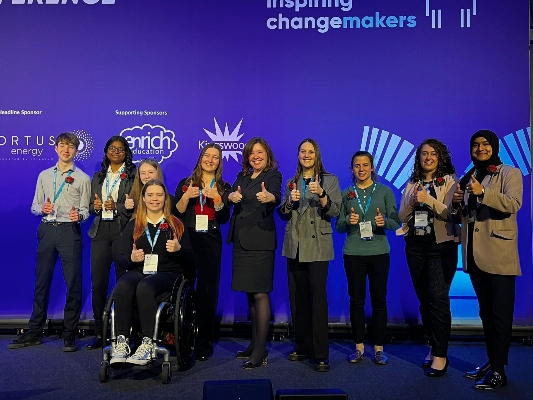 Our Youth Board aims to give a voice to young people from every corner of society. It has three main areas of responsibility:
Advisory - advise on the direction of our work and how to best engage with young people
Development – inform, influence and engage with the Youth Sport Trust so that we do the best we can for all young people
Communications - showcase the work of the Youth Sport Trust through key communication channels.
You can find out more about the current members of our Youth Board below.
YST Awards Dinner 2022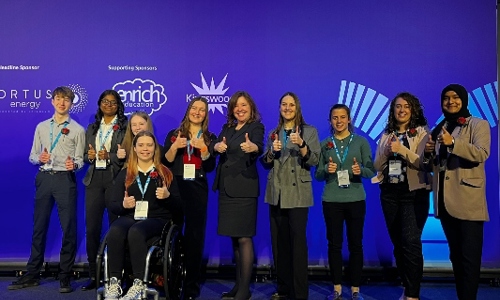 The youth board met with the Commissioner for Children to share our stories and hopes for the future
Meet our Youth Board
YST Conference 2022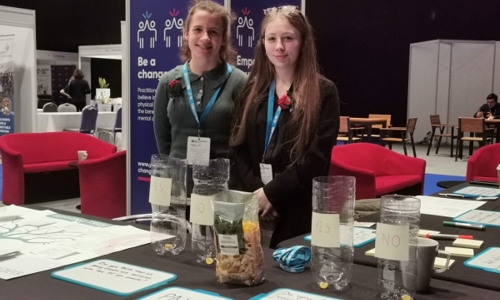 At our stall we discussed how delegate's use youth voice to shape their PE offer at their workplace
Meet our Youth Board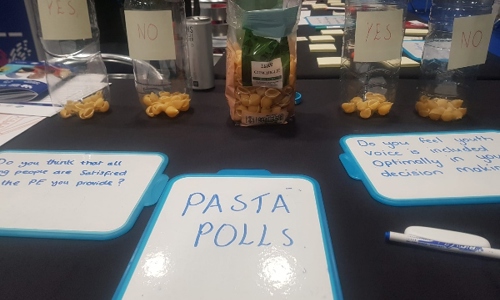 We used our 'pasta poll' to start discussions on how delegates currently hear youth voice.
Meet our Youth Board
Include Conference 2022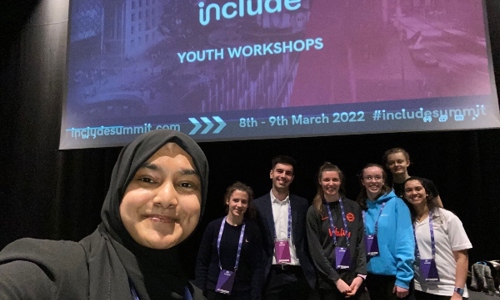 Lipa and Katie spoke at the Include conference on the importance of youth voice
Meet our Youth Board
Lipa, Katie and Elodie spoke with Denise Lewis about young women's voices in sport
Meet our Youth Board