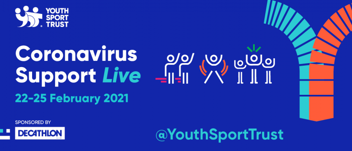 CSL1 Educated - Effective use of the PE and Sport Premium here and now
A session to update on national guidance on PE and sport premium for 20/21, understand how to best utilise and re-align premium funding to support remote education and an active recovery curriculum. Ensure action planning intent is informed by insight and impact is measurable and sharing examples and insights from schools and partners.
PE post COVID-19 curriculum development for life-skills and wellbeing
An interactive session looking at life skills, wellbeing and curriculum as we look to return to a school environment with a new recovery curriculum.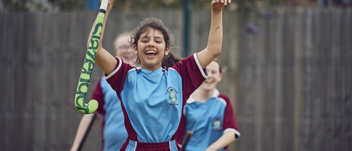 Primary PE and Sport Premium
Putting PE, sport and physical activity at the heart of children's recovery from the COVID-19 crisis.
Reframing competition post COVID-19
Reframing competition post COVID-19. What does school sport look like going forward?
Transition from home to school learning and curriculum planning for PE
Join colleagues from the Youth Sport Trust and across the wider sector to begin to explore the impact of home to school learning and also a return to curriculum planning for PE. There two webinars below, one with a focus on primary and one with a focus on secondary.
PE and Global Perspectives within Education
Using education-based research and case studies to look at how PE, school sport and physical activity have changed over time and across the world.
PE and Inclusion
How to ensure you embed inclusive practice in PE. Summarising the range of inclusive teaching resources available and how you can adapt these to support in lockdown and beyond.
PE and Leading Change
Using current research projects and new OFSTED guidelines to guide you through the latest educational initiatives that would impact on leading change in a PE department in light of the COVID-19 pandemic.
PE & Wellbeing
This week we are thinking about wellbeing and you will hear from the YST Education team and some guest speakers about how to use PE and physical activity as a tool for supporting mental and physical well-being and personal development. They will also consider the changing educational landscape, social norms, the impact of the current pandemic and how can we use PE to support young people in the modern era and post COVID-19.
Curriculum Mapping
Aimed at new PE subject leaders, less experienced PE subject leaders, NQTs and primary trainee teachers. The webinar focuses on the first two steps of the curriculum mapping process – establishing your starting point and setting your intent.