This recently updated and easy to use online tool will support you to:
Reflect on all aspects of your offer, encouraging a thorough analysis of practice
Highlight the strength of PE in the school
Help identify and prioritise further developments.
Click here for the Quality Mark Site
 Getting started with the Quality Mark:
Complete one section at a time. Read the guidance for a statement and trust your instinct when selecting your level of provision.
You should be able to meet all the points in the guidance – if not select bronze/silver or silver/gold.
If your school intake differs from a full primary or secondary intake, e.g. you are an infant school, review each statement in relation to your intake only as, some of the guidance may not be age appropriate for your school. Recognise what you are achieving that is appropriate for the age range of your pupils.
Reflect and challenge yourself and others on the level of provision. Can you moderate with others in the department or the headteacher?
What evidence do you have? What is the impact of this evidence?
On submission, reflect on what is working/not working – what is achievable short/medium/long-term? Set a few achievable targets and action achieving these.
Click here for a registration guide
Additional Quality Mark FAQs can be found here.
What's included?
A dedicated Youth Sport Trust Quality Mark platform that includes a series of straightforward benchmarking statements, where you can select your level of provision as: bronze, bronze/silver, silver, silver/gold or gold.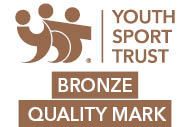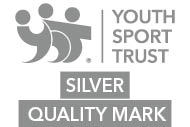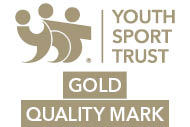 On submission of a completed Quality Mark you will get access to a digital celebration pack containing:
A downloadable personalised certificate
A downloadable high-resolution logo to use on your school website and letterheads or to print out and display
In addition, Gold Quality Mark schools will receive a framed personalised gold Quality Mark certificate through the post to display in school.
Schools will also be able to select suggested developments or identify their own to create a personalised action plan to further develop and embed their provision.