What's included?
Regular e-newsletters sent to contacts in member schools. See previous editions here:
INSPIRE magazine – printed copy posted once a term to schools which includes articles from industry experts, YST staff and member schools on innovation and impact of PE, physical activity and school sport. See previous issues here:
YST Member badge available for download for your website: download here
For all paying YST member schools (Premium, Plus, Core & subscription) we are pleased to have secured you an additional membership discount with some of our partner organisations, see here: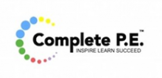 Complete P.E. 
Complete P.E. is an interactive planning and assessment resource, which supports the implementation of high quality teaching and learning across all key stages (EYFS, KS1 and KS2) of the Primary Physical Education National Curriculum.
YST member schools can receive £100 off* any Complete PE package. (*This excludes KS3, TOP PE and MYPB) using the discount code MEM-CPE-2021.
To request a free trial or to find out more, click here.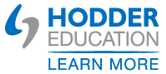 Hodder Education
Hodder Education is one of the largest school publishers in the UK, trusted to help teachers teach and students learn through our wide range of high quality resources, and training events. They support the curriculum in almost every subject area and at every level, selling to over 140 countries worldwide.
YST members can use discount code WK0002944 on any purchases made from the following two websites.
www.hoddereducation.co.uk/sport-pe                             
www.risingstars-uk.com/series/champions-pe

Playinnovation™ – Educational Target Games for all ages & abilities
Playinnovation inspire pupils of all ages and abilities to stay active with their wonderful target games, developed over 10 years with input from thousands of children, sports Professionals and Olympians!
Played by throwing or kicking any shaped ball or bean bag to score points, the games are great for personal goal setting and physical / mental health.
'We have bought four games so far! This is sports premium money truly well spent." James Watson, Head of PE – Heathfield Primary
 'Amazing! - Every school should have at least one Playinnovation game in their playground' Ben Crawford – PE Lead at South Moreton Primary, Didcot
Head to PlayInnovation's website and use code PlayinnYST01 for a 10% YST Members discount! www.playinnovation.co.uk