Patrick's Project 52
Paddy is a children's physiotherapist who is passionate about increasing children's involvement in sport and physical activity.
Throughout the year of 2022 Patrick will be completing 52 events in 52 weeks. He will be completing events ranging from parkruns to ultramarathons, sprint triathlons to adventure trips and many other endurance based events.
You can donate and find out more here.
Follow Patrick's progress on his blog page.
Ben Major
Ben was the Festival of Sport ambassador for 2021. He set himself the challenge to run and cycle 215.7 km in 15 weeks - the distance from his home to Holkham Hall, the venue for the Festival of Sport, to raise as much money as possible for the event's amazing charity partners, including the Youth Sport Trust. During the challenge Ben dressed in 10 different sports kits to celebrate the many different sports on offer to try at the festival.
Ben's top tips for fundraising are:
Ask for support from your school - Ben has spoken in his school assembly and featured in its newsletter to raise awareness of his challenge and fundraising
Look for messages of support that will keep you going when you feel tired
Enjoy the challenge of what you are doing and stay positive at all times.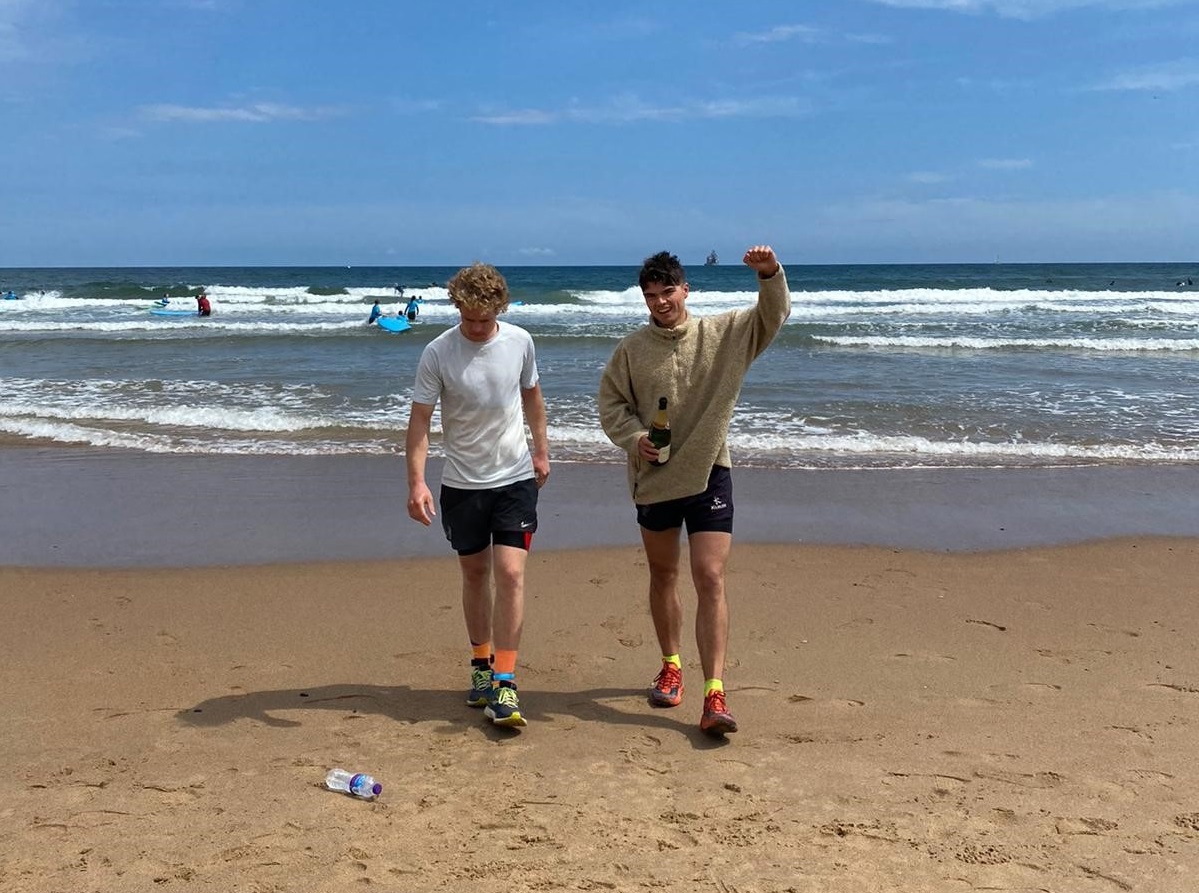 Magnus and Charlie's 100 mile Hadrian's Wall Run
Magnus and Charlie raised over £2,700 when they ran from Bowness-on-Solway to Tynemouth in 24 hours - carrying a pebble from the west coast beach and throwing it into the east coast beach as is the tradition. Their supporters made a great fuss of them on the beach at the end with a victory tunnel and champagne. The highlight of their day was the first siting of Hadrian's Wall in a farmers field about five miles east of Carlisle. They said that 'picturing the soldiers and legions that had once toiled on that very spot building it and defending it made it unique'.
Their top fundraising tip: Doing something with a mate is much more enjoyable and you can achieve more than just solo. Double the address books to tap up for donations!
Lucy Horsley – London Marathon 2021
Lucy ran the London Marathon in 2021 raising over £3000 for YST. She chose to support the Youth Sport Trust because, 'as a PE Teacher I recognise the importance of sport and understand first hand how it helps to achieve and maintain good physical and mental wellbeing.'
Her highlight of the day?
"I made friends with a lady queuing for the toilet at the start arena and we ran the whole marathon together supporting each other when it got tough. We both finished in under 4 hours! But also chatting to a 70 year old man on the way round. Inspiring or what!"
Lucy managed to arrange a Mini marathon event in her school just before the marathon which provided some fantastic motivation as well as a boost to her fundraising total: "It actually really helped to inspire me as the children were amazing. So many of them took part and completed the 2.6 miles. One boy fell over and bumped his head but just kept on running. True resilience and determination!
"I really did enjoy running the London Marathon and it was great to be part of #TeamYST! It's also spurred me on to try and spread the name of the Youth Sport Trust, especially whilst working in school."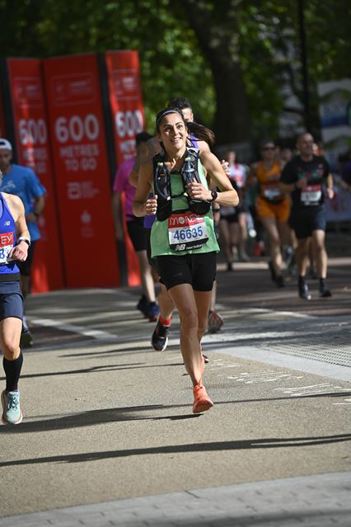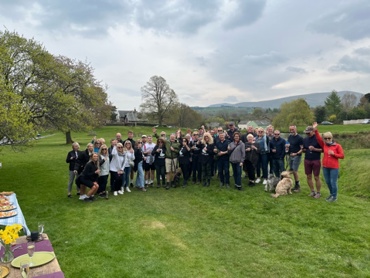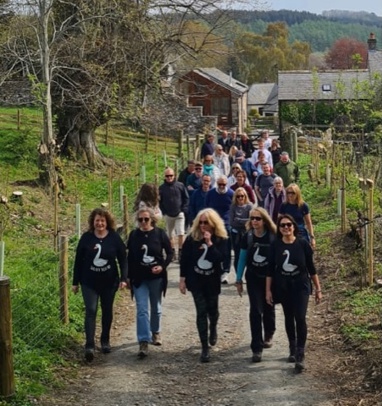 Barbara Hawken & The Grand Challenge for Sue Merone
Barbara and the Swans decided to take on a challenge in honour of a special friend. As a group they pledged to walk at least 1,000 miles before meeting up in April at Sue's bench by the Caldbeck duck pond for a DPM (Duck Pond Moment).
Barbara explained: "Sue was in our group of 'Swans' (too old to be hens, too classy to be chicks!) who escaped to the beach most years for sunshine, food, drinks, chats, dancing, silliness and lots of laughing. Sue was our funny, caring, enthusiastic, generous, clever, daft, energetic, stubborn, professional, larger than life, one-of-a-kind 'Sporty Swan' and we (along with so many others) miss her every day since her sudden passing last year. When you were with Sue, everything was Ab-so-lutely HILARIOUS! We lost our sporty friend very suddenly last year and so we wanted to 'do' something in her memory.
"We came up with the Grand Challenge as we wanted something that the group could work on collectively but from our different locations. Choosing the charity to support was more difficult as we needed it to reflect her life. We didn't want a medical charity and there was a preference for a smaller, UK based charity rather than one of the huge international ones. We also wanted it to be for the next generation so that it felt like a legacy.
"Sue was very proud of her two sports mad boys and she herself was always either on the golf course or on her mountain bike. So after some research, we found the YST and it felt like a good fit. A charity improving every young person's education and development through sport and play. A sports charity for our sporty friend."