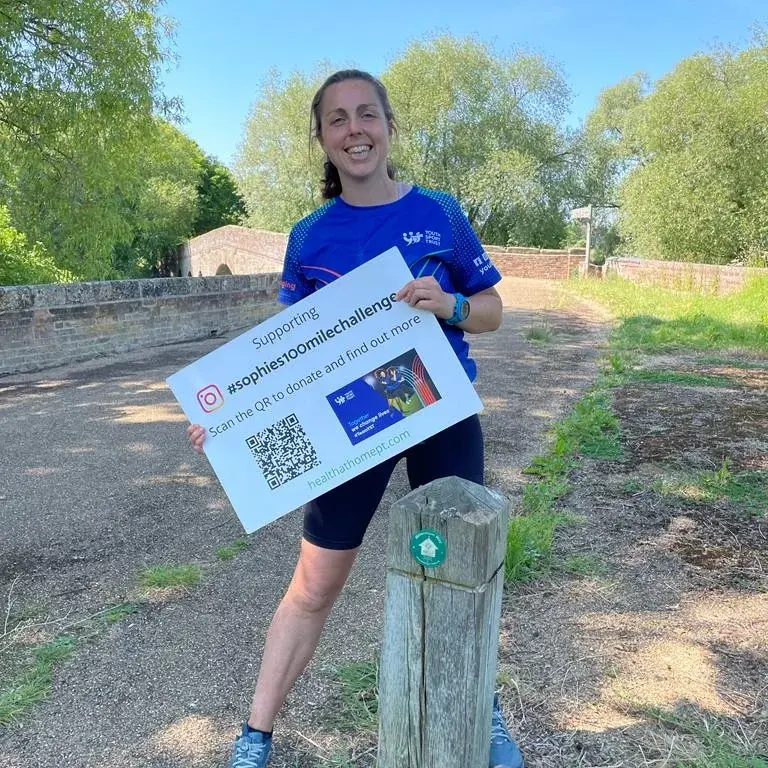 Sophie Kennedy
On 3rd June 2023 Sophie Kennedy ran a 106 mile ultramarathon along the Millennium Way walking path for Youth Sport Trust
It wasn't an official event so she also had to navigate to ensure she stuck to the route and carry enough water and food to keep her going. Her partner supported her at pit stops along the route in his van whilst her mum and partner looked after their 3 year old.
Some amazing friends and family also came out to cheer and run sections with Sophie which gave her such a boost! Two of them even ran during the night in the dark.
Sophie said: "As a Personal Trainer I see the profound impact physical activity has on people's overall quality of life. It concerns me that kids are on the whole less active than they used to be and missing out on the huge benefits of taking part in sport. This is not just physical health but self confidence, resilience, social skills, and a sense of belonging.
"I am so grateful that I enjoyed sport as a kid as it has got me through some of the hardest times as a young adult and continues to be my main outlet to keep my mental health in check.
"Life isn't meant to be easy, but what we can do is equip the next generation to feel their own strength and have an outlet for their emotions so that they can handle life's challenges.
"If there was a pill that could give everyone as many benefits that physical activity and sport gives us we'd all be taking it! Movement is medicine."
Claire Florence-Westwood
I have always been a keen runner, but over the last few years I haven't had much motivation. I wanted to set myself a challenge to allow me to refocus so I signed up to run the London Marathon for Youth Sport Trust.
I actually ran the London Mini Marathon in 2006 and 2007 and the slogan on the t-shirt was "You see 2.6 miles, I see 26.2 miles". In completing the London Marathon I also completed the challenge I set myself all those years ago! Something ticked off my bucket list!
I chose to run for Youth Sport Trust as I want to give back to the charity that I benefited from as a young person and to support the programmes that engage and empowers other young people.
When I was at high school, I was a Young Ambassador with the Youth Sport Trust with the main aim to motivate and inspire other young people to participate in sport, through volunteering and promoting sports around the school. Through the programme I learned skills and built strong relationships which make me who I am today! I think this shows the power of the programmes and the impact it has on young people.
Fast forward to today, hopefully by completing the London Marathon, I can inspire others to get active.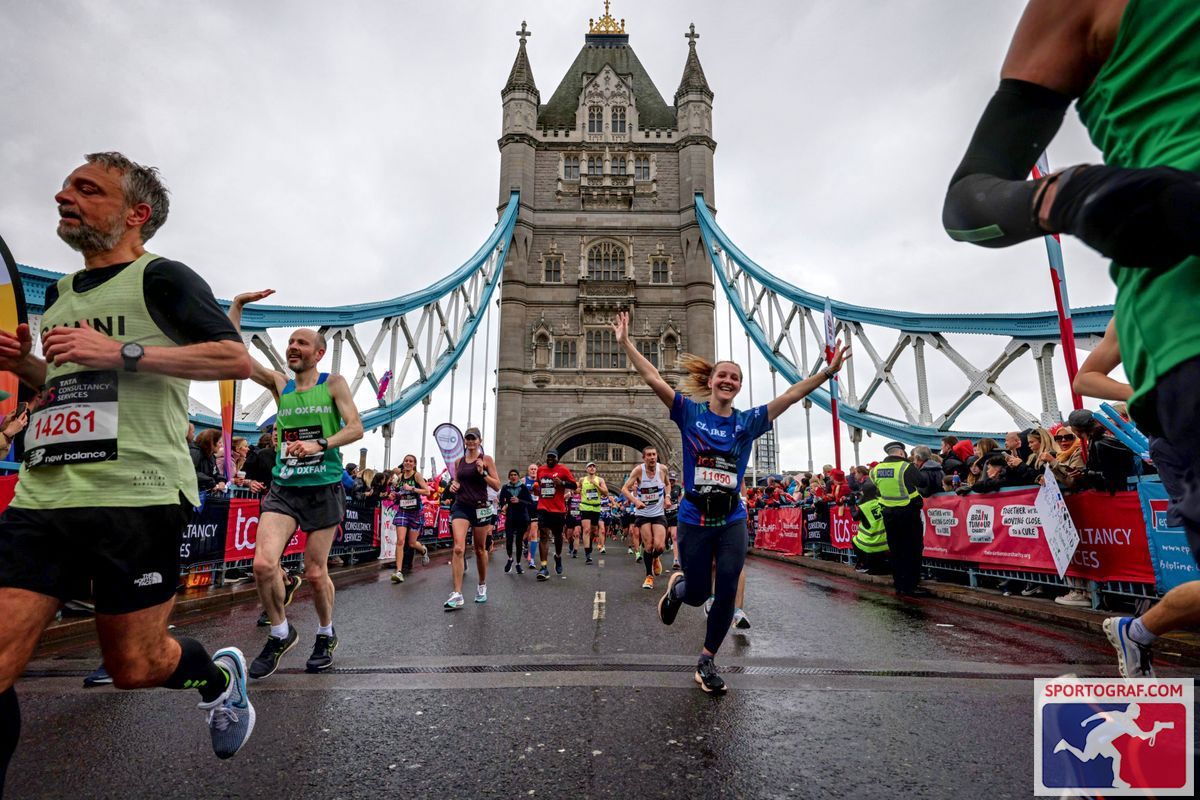 Patrick's Project 52
Paddy is a children's physiotherapist who is passionate about increasing children's involvement in sport and physical activity.
Throughout the 2022 Patrick completed 52 events in 52 weeks. His events ranged from parkruns to ultramarathons, sprint triathlons to adventure trips and many other endurance based events.
You can donate and find out more here.
Read about Patrick's progress on his blog page.
Ben Major
Ben was the Festival of Sport ambassador for 2021. He set himself the challenge to run and cycle 215.7 km in 15 weeks - the distance from his home to Holkham Hall, the venue for the Festival of Sport, to raise as much money as possible for the event's amazing charity partners, including the Youth Sport Trust. During the challenge Ben dressed in 10 different sports kits to celebrate the many different sports on offer to try at the festival.
Ben's top tips for fundraising are:
Ask for support from your school - Ben has spoken in his school assembly and featured in its newsletter to raise awareness of his challenge and fundraising
Look for messages of support that will keep you going when you feel tired
Enjoy the challenge of what you are doing and stay positive at all times.